Bringing another outdoor dance event for September before it's cold! We will teach salsa dance and also hang out together in the park.
About this event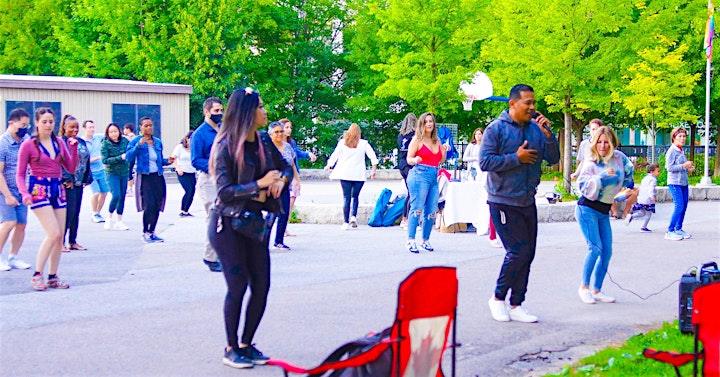 **NOTE: location moved to The Bentway at 250 Fort York Blvd where we can be outdoors & still be covered as it's under the Gardiner bridge!
We still have space so you can pay / buy ticket in person!**
Steps Dance Studio will be hosting a dance & chill social in-person event to provide something fun amidst the pandemic and social distancing rules!
Join our 2 hr event to meet other Torontonians and also take a mini salsas dance class together (1 hr)! The guest host who will lead the games and social aspect will be Andrea Lo - the founder of Toronto Dating Hub. The salsa lesson will be taught be the talented Ernesto Campbell.
The lesson is perfect for beginners but suitable for all levels / genders! No previous dance experience required. You don't need a dance partner for this class.
This event is open to all ages - singles or couples!

FAQ's:
Who should join? What if I've never danced or taken lessons?
If you're a beloved member of the Steps dance community - we MISS YOU and we want to connect with you again!
If you're tired of the same ol' Zoom meetings and looking for something social to do - you should come!
If you're interested in Latin dance, learning a new skill, or looking to make new friends - this is the event for you!
The dance portion is only 1 hour and is perfect for all levels.
So is in person?
Yes - it's an outdoor event - we can be socially distant and enjoy fresh air in the park
During the event: We'll do intros & icebreakers to warm up and then start the dance lesson.
Throughout the event, we'll have games and icebreakers to keep you engaged and mingling with each other!
Have fun connecting!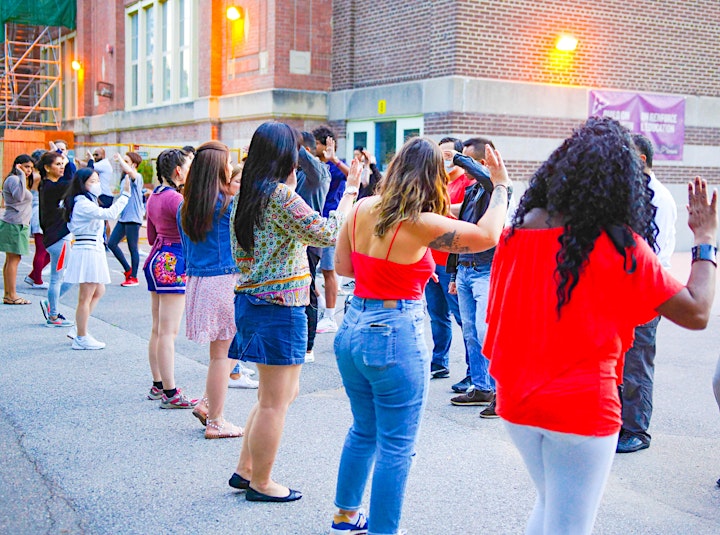 What do I need?
Apparel - be comfy enough you can dance, but presentable - like you're going on a social with a dance floor!
Flat shoes - we will be at the park so be comfortable to dance!
Bring your own water/drink & snacks as needed
Picnic blanket / camping chair for your own seating
Pricing:
There's limited early bird tickets. It is encouraged to purchase tickets in advance. Drop in rate is $20 female / $25 male (cash or etransfers only).
We hope to see singles, couples and the dance community come out so be sure to sign up while quantities last.
There are NO refunds if you cannot make this event.
What if it rains? Is there a rain date?
Yes - Canadian weather is unpredictable - especially in September! If there is heavy rainfall or bad weather, the location will change to The Bentway (250 Fort York Blvd, Toronto) - a great outdoor spot that's covered. If we need to move locations - we will notify you no later than by 12pm the day of the event.
Why is there a cap on attendance?
For the best experience and a chance to connect with everyone - we need to make this a more intimate group setting. Please do not sign up and take up a spot if you don't think you'll make it.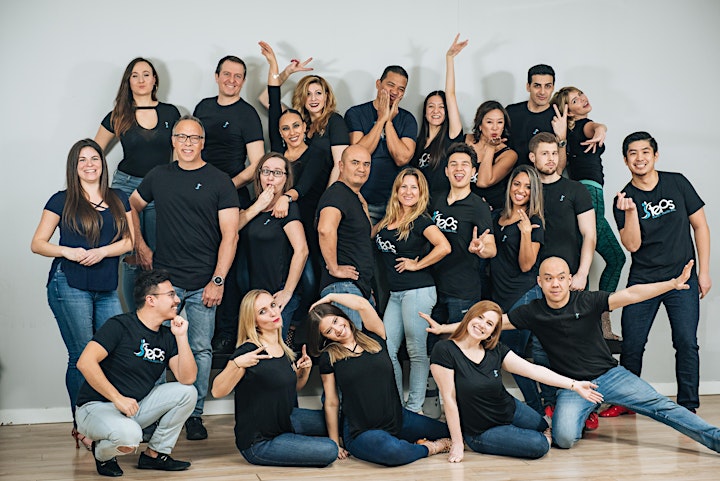 About Steps Dance Studio
Steps Dance Studio was founded almost 20 years ago by Jennifer Aucoin. Since the early 2000's, it has been a home to many Toronto dancers, performers, instructors and competitors, and a growing community that celebrates the love of dance. Since the pandemic hit, Steps has been offering over 20 virtual dance classes per week, keeping the community together and dancing together, even while we're apart.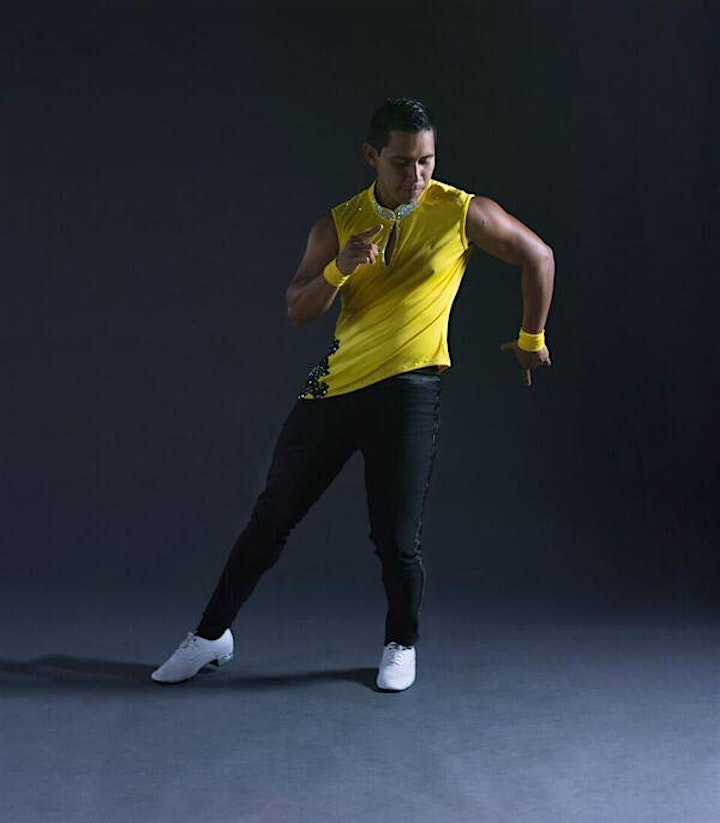 Ernesto Campbell
Instructor & Performer
Ernesto is a profesional dancer with more than 15 years of experience dancing Urban and Latin dances. He owned and directed Salsa Style.Hn in Honduras, his home country.
At present, he is part of Steps Dance Studio as an instructor and part of the Steps Pro-Am team.
Ernesto is a world-class competitor. He has danced in the most important world championships like "Euroson Latino World Championship" and the "World Salsa Summit", winning between 1st -5th place in different competitions.
Throughout his career, he has danced in 14 countries in the Americas and now in Canadá. Ernesto has trained with multiples world-renowned dancers and artists, and has performed in many important events in North, Central and South America. He enjoys sharing all his knowledge with his students, and he is passionate about creating choreographies, coaching solos, duos, couples for competitions and also social dancers.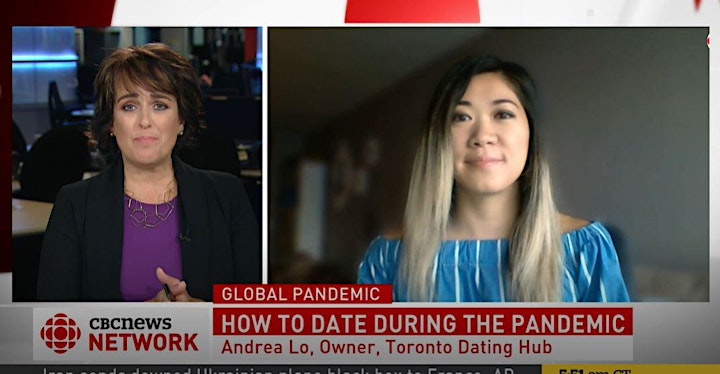 Andrea Lo -Event Host; Founder of Toronto Dating Hub
Andrea Lo is a proud UTSC Co-op Management alumna who specialized in business & marketing. Professionally, she has over 11 years of experience in marketing, event planning, and business management - but she started dancing at the age of 4 - first in ballet, and then hip hop. She did not start latin dancing until 2020 -just 1 month before the pandemic hit!
Andrea is also an entrepreneur. She is the founder & host of Toronto Dating Hub, which was featured on CBC News, Toronto Star and Flow 93.5. She is the VP, Alumni & Student Engagement of the UTSC Management Alumni Association, as well as the co-organizer of the Toronto Entrepreneurs & Startups (TES) Facebook group (with over 7,000 members). Andrea organizes & hosts 2-3 virtual events per month.
Organizer of TDH & Steps Dance Studio: Salsa Dance in the Park
Toronto Dating Hub is helping Toronto singles connect with like-minded people via unique, fun events & coaching services. If you've experienced challenges with getting matches, making conversation, or converting chats to dates - we can help you out. Reach out for a free 15 min consultation.