About this Event
1. DIY Eid Countdown Calendar
Cost: $45
Early Bird Registration: $40
Time: 10am-1pm ( 3 hrs)
Instructor: Fatimah Al-Masri
Contact: makeoftheday2019@gmail.com
Bring your own hammer, choose a design, and learn to create unique and beautiful string art under the guidance of Designer and Maker Fatimah Al-Masri.
You can find her most recent works on her Instagram @Makeoftheday2019.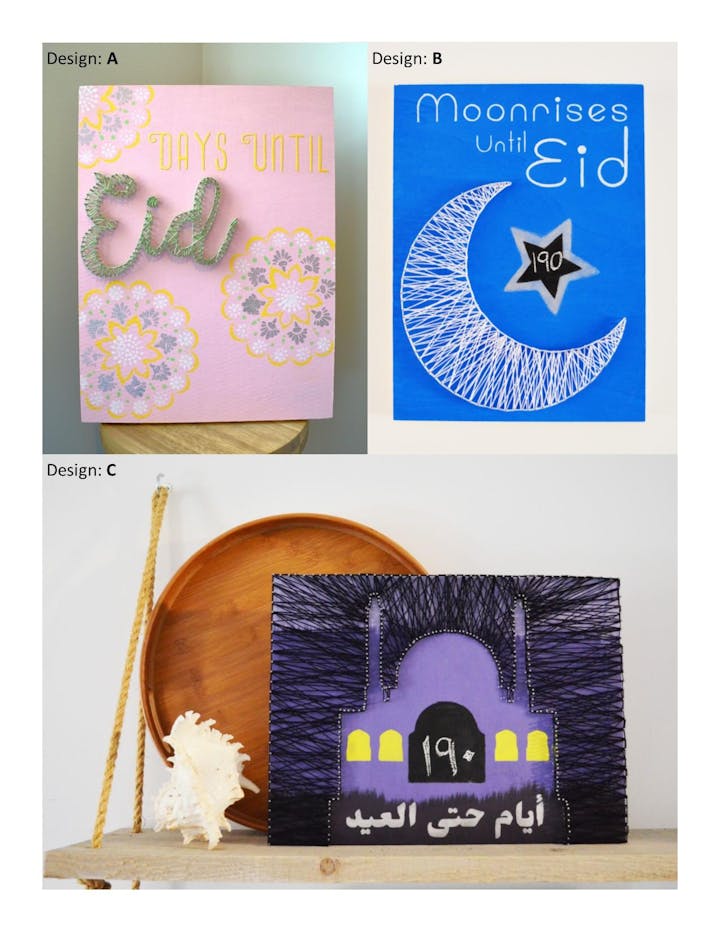 This Countdown Calendar if the perfect way to mark the days until Eid from any given time of the year. Whether it be the 29/30 days of Ramadhan before Eid al Fitr, the 10 days before Eid al Adha or even from one Eid to the next (182 and counting!).
Participants will be taught a combination of techniques (dry brushing, stenciling, hammer skills and weaving) and work with various simple tools (brushes, sponges, hammer) to achieve a piece that is personalized to its maker.
All required materials will be provided.
Appropriate for ages 10+

2. Hand Weaving: Introduction to the Frame Loom
Cost: $45
Early Bird Registration: $40
Time: 2pm-5pm (3 hrs)
Instructor: Qudsiyya Zalgaonker
Contact: Qudsiyyaz at gmail.com
Learn how to design, scale, secure, weave and finish a hand woven piece on a frame loom.
Using all natural wool fibres, Qudsiyya will teach you 5 basic techniques and how to apply them with precision on your own. Artisans around the world have crafted beautiful rugs, tapestries, and textile cloth using these basics at their loom.
Step by step instructions will leave you confident to create your second and third pieces without hesitation.
Everything you need will be provided!
Appropriate for ages 10+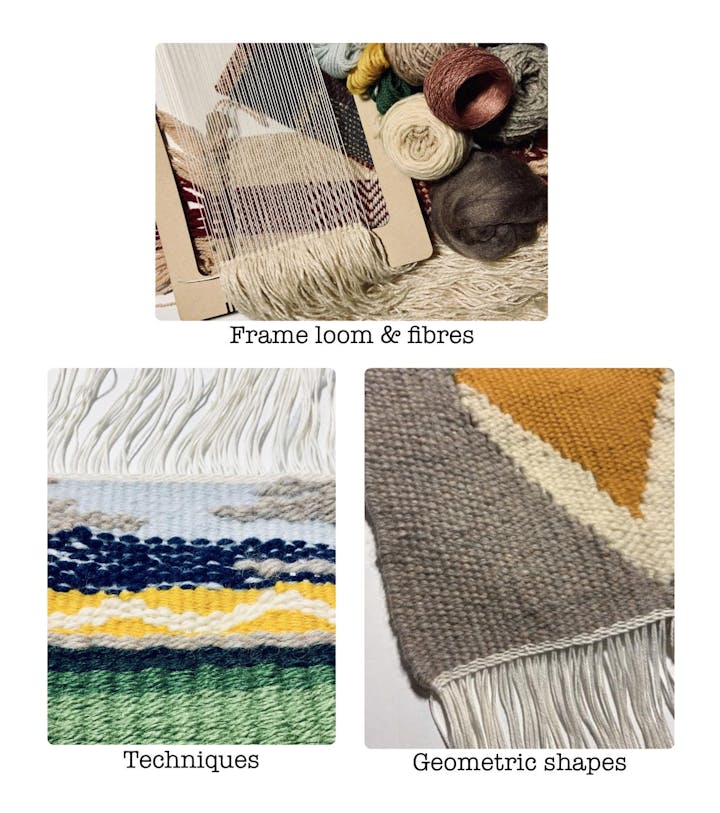 Qudsiyya is a weaver and the owner of Terra Nura Studio and Gifts. She offers classes from her studio near Vancouver, British Columbia
Access: Workshop space including bathrooms are fully accessible.
Parking: Paid parking is available as well as free roadside parking.
For more information please visit https://www.auliyaacademy.com/parking/