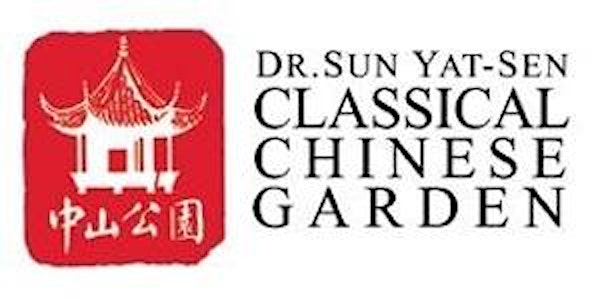 Tea Zen by Moonlight: Meditation Tea & Movie
When and where
Location
Dr. Sun Yat-Sen Classical Chinese Garden 578 Carrall Street Vancouver, BC V6B 5K2 Canada
Description
ABOUT THE EVENT
This summer, the Dr. Sun Yat-Sen Classical Chinese Garden offers a magical experience for one evening only. Tea enthusiasts and romantics alike come and participate in gong fu cha or meditation tea ceremonies, moon-gaze in the Garden's ting atop Vancouver's only downtown mountain, and watch "Tea Zen", the new short documentary by Lam Wong featuring contemplative visuals and interviews with Zen monks, artists and Chinese tea farmers. Director Lam Wong and artist Bryan Mulvihill (aka Trolley Bus) in attendance.
"Tea Zen by Moonlight" complements the "Tea Zen" exhibit currently on display at the Garden.
Limited seating. Doors open at 7:15pm. Please enter through our Carrall Street entrance.
For additional information regarding the event, please contact us at 604-662-3207 ext. 205 or education@vancouverchinesegarden.com.
ABOUT THE TEA ZEN EXHIBIT
The multi-disciplinary "Tea Zen" exhibit gives a glimpse of how the world's most popular drink captures the human spirit and relates to Zen. The exhibit showcases the Canadian premiere of master Don Wong's exquisite calligraphy scrolls, Lam Wong's photography works and hand-made tea set, and Bryan Mulvihill's "Calligraffiti" scroll paintings.
Don's cursive script is fluid with well-controlled brush strength, displaying a harmony of boldness and softness, full of drama and spirit. His works are highly regarded and collected in Taiwan, Japan, Korea, the US, the UK, Germany and France.
For more information on the Tea Zen exhibit, visit our website at http://vancouverchinesegarden.com/calendar/tea-zen/ or http://teaart.ca/.
ABOUT THE GARDEN
Named the World's Top City Garden by National Geographic, voted Garden of the Year 2012 by the Garden Tourism Council of Canada and awarded "Places that Matter" status by the Vancouver Heritage Foundation, the Dr. Sun Yat-Sen Classical Chinese Garden is truly a place of urban Zen. Intended to stop you in your tracks and engage you with art and culture, the Garden takes on added dimensions of intimacy and enchantment in the evening.