Teachers Learning Code: Learn How to Introduce Coding In Your Classroom - B...
Description


What is Teachers Learning Code? Teachers Learning Code is for educators who want to inspire kids to be builders – not just consumers - of technology through coding activities and challenges.

Whether you're a teacher in a classroom, a program coordinator at a community centre, a home-schooling parent or a Girl Guide troop leader - we've put together a comprehensive how-to guide, lesson planning tool and lessons to help you teach kids to code. You will have access to our content and training support - to help you to foster an entire generation to use critical thinking, imagination and technology skills to solve problems and build a better future.

We've combined our experiences teaching thousands of youth across the country to code, our tips and tricks to get started, resources to familiarize yourself with code, plus lots of easy to follow and even easier to implement coding activities to empower and teach the future generation of technologists across Canada.

Let's shape how technical education is introduced in schools across the country - together!


Who is this for?
Our Teachers Learning Code workshop has been designed for primary and middle school teachers with little to no coding experience to be able to teach coding fundamentals to their students.
Prerequisites:
None! This workshop is designed for absolute beginners!
What's Included: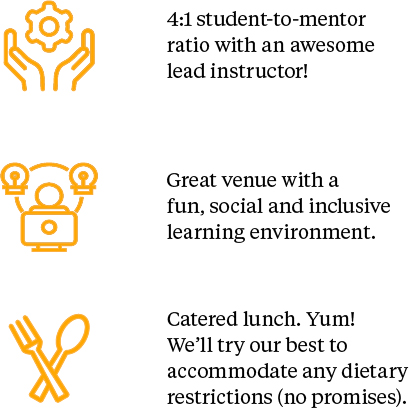 A computer will be provided for this workshop!
Note: If you do not have a laptop to use during the duration of the workshop we have a access to a full PC lab thanks to Georgian College. The option to borrow a laptop will be included in your order form when registering. We have a computer for everyone! If you have a laptop don't forget your powercord!

Hey you!
Have you joined the Canada Learning Code mailing list? If not,
join here
.
Questions? Email us at info@canadalearningcode.ca
You can also find us here:







Hope to see you soon!
If for some reason you can't make it, check out our REFUND POLICY.