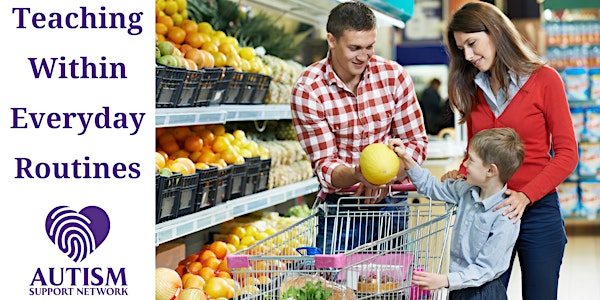 Teaching within Everyday Routines using ABA Strategies
Teaching within Everyday Routines using ABA Strategies by Kaitlan McCuish and Chauntel Watts
Refund Policy
Contact the organizer to request a refund.
About this event
About the Presentation:
If you are waiting for a diagnosis or just starting up an ABA team, this event may be just for you! Join Kaitlan and Chauntel in learning about where to start at home by selecting meaningful and manageable goals that can be incorporated into everyday routines. As parents and caregivers are often the most involved in their child's lives, small changes to these simple routines are a substantial way to support your child's development during this waiting process.
About the Speakers:
Kaitlan McCuish, M.Sc., BCBA
Kaitlan has supported individuals with autism and other neurodiverse populations since 2011. She completed her Master's of Science in Applied Behaviour Analysis from St. Cloud State University in 2019. Following this, she became a Board Certified Behaviour Analyst (BCBA) in 2020.
Kaitlan works with individuals from the age 2-24 in a variety of capacities, as an independent service provider. She supervises home and school-based ABA teams, provides vocational support as well as runs social skills groups for children aged 10-14. Kaitlan is passionate about providing behaviour consultation that focusses on individualized and meaningful goals for the children and the families she supports.
---
Chauntel Watts, M.A.
Chauntel has been working in the field of ABA since 2012, completing an undergraduate degree in Education and Psychology before moving on to graduate school. She completed a Masters degree in Applied Behavior Analysis with Emphasis in Autism at Ball State University in 2020. Chauntel is currently in the process of pursuing certification as a BCBA.
Chauntel works with students of all ages in a variety of settings, including supervising ABA home team, supporting students in schools, and collaborating with residential care teams. Chauntel is passionate about fostering independence for students in their daily lives, and has recently included a focus on parent coaching in her consultation model.
*This event will be recorded. You can sign up for a ticket to participate live, and a recording will be sent to you within 2 days, or you can register for a recording-only ticket, in which case you will not attend at the time of the event, but a recording will be sent to you 2 days later.