Sales Have Ended
Ticket sales have ended
This Event date is sold out. Please select another date from the menu and call/email us information and details.
Event Information
Location
Toronto
Toronto, ON
Canada
Sales Have Ended
Ticket sales have ended
This Event date is sold out. Please select another date from the menu and call/email us information and details.
Description
Corporate Holiday Parties – Team Building Events  
"spicing up the holidays with spa projects"


Holiday Parties help build your team's morale and make your office a more pleasant place but it can often be challenging to find the right activities. Let us entertain your team with our DIY Spa Projects.  
These are fun, easy going team building activities, designed to generate smiles, stimulate creativity and promote health and wellness among your team. Workshops run approximately 1 ½ and are just as popular with men as they are with women! 
No Previous Experience Required! Your Team will learn how to melt, blend, whip and scent natural raw ingredients,and create their own products from scratch (without the use of GMO's and chemicals), get "tips & tricks", and gain essential oil knowledge. Participants take home all the spa products that they make. A DIY Recipe Card with instructions and information is included with all workshops.  
Location: Your Corporate Office - Kitchen/Staff Room
Facility/Venue Requirements:
Tables/chairs to seat the number people on each team  
Microwave and or Stove Top, Freezer, Sink  
2 Electrical outlets  
2 Extra Tables for Set Up
Event Fee:
$550.00 includes registration fee for up to 4 people, 1.5 Hour Workshop and 1 Spa Product
For Each Additional Team Member the registration fee is $65.00 


Dates: December, on select dates
Time: 2 time slots to choose from
9 AM – 12 noon, 2 PM – 5 PM
Each time slot can accommodate 1-2, 1.5 Hour Workshops
Alternate dates/times may also be availble, please call us for options & availability
Locations: Toronto
For GTA locations please contact for availability – Travel Charges are applicable for some GTA Communities
Our Workshops are scalable for any group size
for teams of 15 or more please contact us to discuss workshop options and special rates
Door Prizes/Event Favors can also be ordered from our Natural Apothecary.
Product Options & Details: Participants will create their very own products and customize them using a selection of base ingredients, botanicals and essential oils. Choice of one product, per workshop (per 1 ½ hour event), from Option List below. Participants take home all the products they make.
Option 1: BATH BOMBS – Min. 6 Bath Bombs
Ingredients: Baking Soda, Citric Acid, Corn Starch, Coconut Milk, Arrow Root Powder, Grapeseed Oil, Witch Hazel, Choice of Botanicals, Essential Oils, Fruit Powders and Clays
Option 2: BATH SALTS – Min. 3 (4oz Bags)
Ingredients: Dead Sea Salt, Himalayan Pink Salt, Natural Source Epsom Salt, Choice of Botanicals, Oils, Clays, Fruit Powders, Milk Powders and Essential Oils
Option 3: BODY POLISH/SUGAR SCRUB – Min. 3 (4 oz Jars)
Ingredients: Coconut Oil, Grapeseed Oil, Cane/Granulated Sugar, Sea Salt, Choice of Botanicals, Essential Oils, Fruit Powders, Nut Powders/Grounds
Option 4: AROMATHERAPY COCKTAILS - Min. 3 cocktails
May include perfume oils, essential oil remedies, body mist, room spray, vaporizer blends. Please contact us for details. Additional fees are applicable for multiple projects.

Ingredients: Grapeseed Oil, Floral Waters, Choice of Essential Oils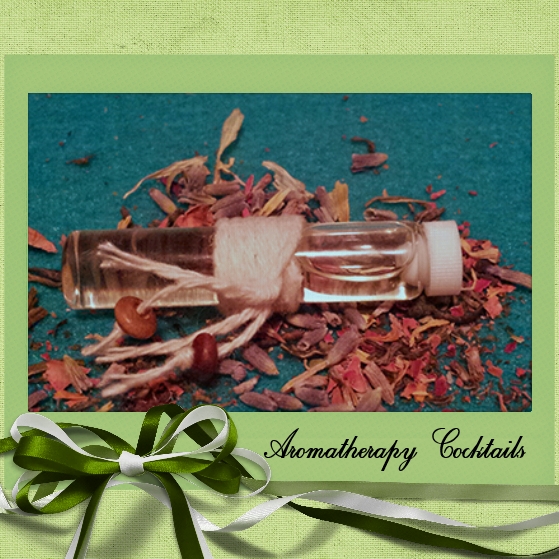 Workshop Requirements:
To reserve your event you must first register and pay your event booking fee $550.00. The Event Fee covers the registration fees for up to 4 people, 1 Spa Product, and 1.5 hours workshop.
To add more team members, 2nd Spa Products, 2nd time block etc. please contact us to discuss your event requirements and to coordinate your holiday party. We will invoice you for all additional and applicable event fees and will send you a link where you can make your final payments.
30 - 45 days advance booking is required and preferred to allow us time to coordinate your event. If you have additional special requirements such as allergy concerns, it is best to book early to allow us time to make recipe adjustments if necessary. We can not guarantee that we can accommodate all special requests.  
All Fees must be paid in FULL 30 days prior to your scheduled event date.
Workshop & all Event Fees are NON-REFUNDABLE as per our Cancellation Policy for Private Events *By purchasing this Event/Workshop for your team, you confirm to agree with these terms.  
Workshop descriptions and product ingredients are subject to change. Participants will be advised of any changes to ingredient/products up to 48 hours before the scheduled event.  
All participants must wear closed, toe shoes, comfortable clothing, long sleeves, long pants/skirt, have their hair tied up and bring an apron to wear at all workshops.  
*Our workshops are NOT Nut Free. Please advise us of any allergy concerns at time of booking.
WE PROVIDE ALL THE MATERIALS, INGREDIENTS and SUPPLIES that are needed for the Products that you will be making at your event/workshop!
We look forward to creating the perfect holiday event for your team!
The Fine Print: Cancellation Policy for Private Events
NO REFUND: All payments are non-refundable. If you find that you will need to cancel a class or reschedule your private event, please refer to the options below.
Please contact info@zeroinonwellness.com to reschedule your event as soon as possible. Rescheduling dates are subject to availability.
FULL CREDIT – You can reschedule your event as a long as 30 days advance notice is given.   
PARTIAL CREDIT – If you need to reschedule your event and it is less than 30 days before but more than 14 days prior to your scheduled event a 50% credit can be applied towards your new event date.  
NO REFUNDS/NO CREDITS – are issued for events cancelled/rescheduled 1-14 days prior to event date.  
NO REFUNDS/NO CREDITS – are issued for anyone who doesn't show up to your event. If someone cannot attend please find a suitable replacement. 
NO REFUNDS/NO CREDITS – are issued for expired Promotions/Tickets/Gift Certificates/Gift Cards  
NO REFUNDS/NO CREDITS - are issued if you cancel your event date for a 2nd time.
Date and Time
Location
Toronto
Toronto, ON
Canada