Description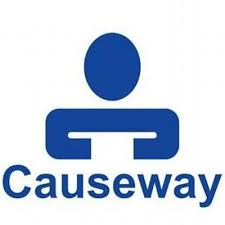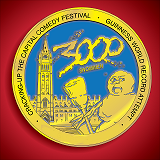 Join Team Causeway in Cracking-up the Capitals Guinness World Record Attempt to build the Most Snowmen in 1 Hour!!
Be part of this monumental effort and raise funds to help people with mental illness become integrated into the workforce.
Once you've registered for this FREE event, help us raise funds to support the 1 in 5 people who are affected by mental illness.
Set up your own fundraising page, and ask your friends and family members to support you in your quest, by donating $5 for every snowman you build!! Follow the link on your registration email to start FUNDRAISING or CLICK HERE!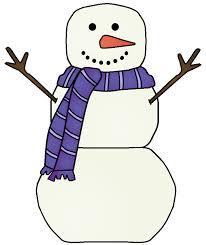 Remember to bring all the items you need to complete the Snowmen you plan to build. To qualify for the Guinness World Record each Snowman must be 3 feet tall, have 2 Arms, 2 Eye's, and a Nose. You can add anything you want on top of that and if you want to add scarfs, hats, gloves, these will be collected and donated to the Salvation Army after the event. Be Creative to attract the attention of Media and have FUN !!!
This event is sponsored by:
Please read the Liability Waiver Below:
ACCIDENT WAIVER AND RELEASE OF LIABILITY FORM "Guinness World Record for the Most Snowmen built in 1 Hour", January 31, 2016 I HEREBY ASSUME ALL OF THE RISKS OF PARTICIPATING AND/OR VOLUNTEERING IN THIS ACTIVITY, including by way of example and not limitation, any risks that may arise from negligence or carelessness on the part of the persons or entities being released, from dangerous or defective equipment or property owned, maintained, or controlled by them, or because of their possible liability without fault. I CERTIFY THAT I AM PHYSICALLY FIT, have sufficiently prepared for the activity, and have not been advised to not participate by a medical professional. I certify that there are no health-related problems that preclude my participation in this activity or event. I agree to READ AND ABIDE BY THE RULES adopted by the Event Producer's and/or Guinness World Record's Competition Rules, including the information guide. I agree that prior to participating in the Event I will inspect the event area, facilities, equipment, and areas to be used, and if I believe or become aware that any are unsafe, I will immediately advise the Event Director. I acknowledge that this Accident Waiver and Release of Liability Form will be used by the event holders, sponsors, and organizers of the activity or event in which I may participate, and that it will govern my actions and responsibilities at said event. In consideration of my application and permitting me to participate in this event, I hereby take action for myself, my executors, administrators, heirs, next of kin, successors, and assigns as follows: I RELEASE FROM ALL LIABILITY, including but not limited to, liability arising from the negligence or fault of the entities or persons released, for my death, disability, personal injury, property damage, property theft, or actions of any kind which may hereafter occur to me including my traveling to and from this event, the following persons or companies: Cracking-up the Capital for Mental Health Comedy Festival Inc. (CUTC) and/or their directors, officers, employees, volunteers, representatives, and agents, the activity or event holders, activity or event sponsors, activity or event volunteers. I acknowledge that CUTC Inc. and their directors, officers, volunteers, representatives, and agents are NOT responsible for the errors, omissions, acts, or failures to act of any party or entity conducting a specific event or activity on behalf of CUTC Inc., and I acknowledge that this activity or event may involve a test of a person's physical and mental limits and may carry with it the potential for death, serious injury, and property loss. The risks may include, but are not limited to, those caused by terrain, facilities, temperature, weather, condition of participants, equipment, vehicular traffic, actions of other people including, but not limited to, participants, volunteers, spectators, coaches, event officials, and event monitors, and/or producers of the event, and lack of hydration. These risks are not only inherent to participants, but are also present for volunteers. I CONSENT TO RECEIVE MEDICAL TREATMENT that may be deemed advisable in the event of injury, accident, and/or illness during this activity or event. I AGREE TO ALLOW MY LIKENESS (audio, video, or photo) to be used for any purpose by the event holders, producers, sponsors, organizers, and assigns. The accident waiver and release of liability shall be construed broadly to provide a release and waiver to the maximum extent permissible under the applicable laws of Ontario. I CERTIFY THAT I HAVE READ THIS DOCUMENT, AND I FULLY UNDERSTAND ITS CONTENT. I AM AWARE THAT THIS IS A RELEASE OF LIABILITY AND A CONTRACT AND I SIGN IT OF MY OWN FREE WILL BY CLICKING ON THE AGREEMENT BUTTON I ASSUME ALL OF THE RISKS OF PARTICIPATING IN THIS EVENT, INCLUDING ANY YOUTH OR CHILDREN IN MY CARE