Description
The expression of frustration, aggression and other intense emotions in children and youth can take on many forms including temper tantrums and various forms of attack. Part of making headway requires understanding the roots of these emotions, and how to deal with the resulting behaviours. Emotion, long dismissed as a nuisance factor, is now confirmed to be at the core of development and well-being.
-What are the implications for raising children?
-How can we ensure healthy hearts and what does heart hygiene look like?
-How do we teach our children the language of the heart?
-Should we be discouraging negative emotions' and encouraging our children to calm down?
This presentation will bring clarity to the plethora of confusing information bombarding parents and educators today, focusing on strategies for dealing with the emotions of a child while preserving one's relationship to them. The importance of setting limits and helping children realize they can survive the futilities that are part of life will also be addressed.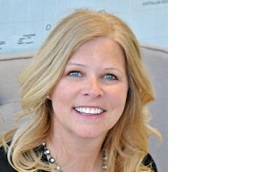 Dr. Deborah MacNamara is a Vancouver-based clinical counsellor and educator with more than 25 years experience working with children, youth, and adults. She is on faculty at the Neufeld Institute, operates a counselling practice, and speaks regularly about child and adolescent development to parents, child care providers, educators, and mental health professionals. She is the author or Rest, Play, Grow (Making Sense of Preschoolers (or anyone who acts like one) and continues to write, do radio and television interviews, and speak to the needs of children and youth based on developmental science. Deborah resides in Vancouver, Canada, with her husband and two children.