Description
To win the innovation race, we need diverse talent to shine.
On Elevate Talent Day (Sept. 27, 2018), you're invited to join MaRS as it launches its report, Tech for All, a sector-wide diversity, inclusion, and belonging (DIBs) strategy which shares new research on the state of DIBs in Toronto's tech sector.
Over the last six months, MaRS has engaged over 100 tech leaders from 50 companies to better explore how organizations are engaging DIBs — and to better understand challenges and opportunities. We've also partnered with Fortay and Feminuity to gather the perspectives of 450 tech sector employees through the DIBs Canadian Tech Survey.
Our research shows that while all organizations we spoke to understand the importance of DIBs, many feel unprepared to meet the challenges of engaging with diverse talent. We unpack the perspectives from employees and employers revealing insights into how gender, race, age, leadership position, disability, and sexual orientation impacts DIBs in Toronto's tech sector.
The end goal is simple: employers must work together to ensure that Toronto's tech ecosystem is attractive and welcoming to all. This is the only way we will win on the global stage.
To do this, we are launching the Tech for All Agreement, calling upon tech-sector employers to form an Inclusion Council and work together to foster DIBs within their companies and across the sector.
Who should attend
Tech sector leaders and employers looking to better foster DIBs in their companies and across the sector; community agencies and post-secondary institutions working with tech talent; and current employees and job-seekers in the GTA's tech sector.
Agenda
7:30 a.m.: Guests arrive; open networking

8:15 a.m.: Welcome Remarks

8:30 a.m.: Review of report findings

9:00 a.m.: Expert panel and discussion

9:30 a.m.: Next steps and call to action

10:00 a.m: Close, Elevate Talent programming begins
Panelists

Lekan Olawoye, lead executive, talent development, MaRS Discovery District
Lekan Olawoye has extensive experience in youth policy, leadership development and social justice and has played a pivotal role in delivering empowering youth programs in Ontario. In his seven years as executive director of the For Youth Initiative, Lekan has developed the agency into an impactful organization that provides programming to one thousand at-risk youth each year. Lekan previously served as a board member of the Ontario Council of Agencies Serving Immigrants and was the first-ever chair of the Ontario Premier's Council on Youth Opportunities. Under his leadership, the Premier's Council designed a $5-million youth opportunities fund and advised on a $295-million youth job strategy fund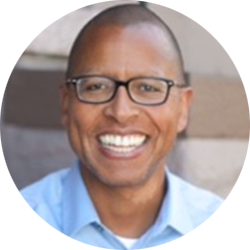 Danny Guillory, head of diversity and inclusion, Autodesk
Daniel Guillory is the Head of Global Diversity & Inclusion at Autodesk. At Autodesk, he is working to integrate all dimensions of diversity and inclusion into many parts of the organization including customer acquisition, recruitment, hiring, people development, advancement, investment and acquisition. He also is interested in the application of people analytics to different initiatives. Daniel was formerly CEO of Innovations International, a consulting firm that assists companies globally on leadership, innovation and diversity through assessment, strategic planning, learning & development, and internal communications. Daniel received his B.A. from Stanford University, his J.D. from Harvard Law School, and studied at the Universite de Paris I--Pantheon Sorbonne, along with the Chemnitz University of Technology in Germany. He is passionate about the integration of diversity into the development of Artificial Intelligence.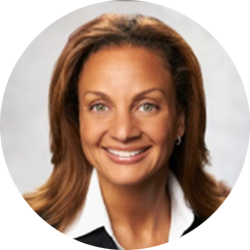 Colleen Ward, vice president, cards and merchant solutions, TD
Colleen is the Vice President of Technology Solutions leading the Canadian Debit Card, Canadian Credit Card, Merchant Solutions and Customer Assistance technology teams at TD Bank. She leads the Delivery Shared Services organization consisting of Portfolio Directors, Project Management and QA Practice; the Business Technology teams including application development, solution architecture, solution design, and business systems analysis; and the Operations Shared Services team which included production support, change/problem management, and audit/controls leadership. Colleen also leads Debit Cards TS, with teams working in 6 locations across Canada and this year expanded her role to include the Customer Assistance TS team, adding operational expertise for all our currently assigned lines of businesses.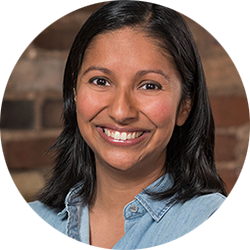 Seema Lakhani, head of Wattpad Labs, Wattpad
In her role as Head of Product, Seema leads Wattpad's all-female product management team, building a practice of strong product thinking to focus on solving the right user and business problems. Seema and her team work across all Wattpad products, including the Wattpad app and Tap by Wattpad.

As Head of Wattpad Labs, Seema is responsible for driving storytelling innovation through programs that support high growth new products within Wattpad.