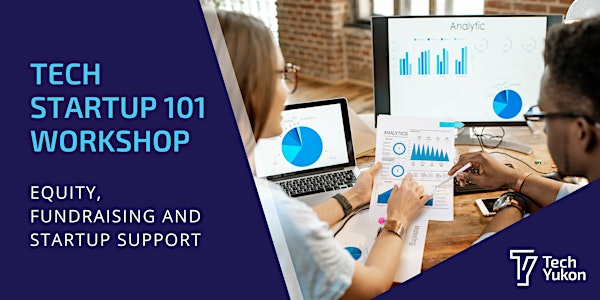 Tech Startup 101: Equity, Fundraising and Startup Support
Got a tech idea or looking to adopt technology for your business? Learn how to have meaningful conversations with people in Tech.
About this event
Do you have a tech idea that you've been contemplating turning into a business? Are you a business owner who's looking to digitize operations, establish a virtual presence, or perhaps utilize tech to better automate existing processes?
Join us for an intensive and comprehensive review of some of the most popular tech terms. practices, and processes that will allow you to begin an educated conversation with a developer, tech investor, or tech savvy customer.
This is a two-part workshop:
Part 1 (September 28) - Register here for Part 1 if you haven't already [https://www.eventbrite.ca/e/421618932577]
Product Development process, design, & roadmap
Sales & Marketing terminology & metrics
Part 2 (September 29)
The tech startup journey & lingo
How to attract co-founders & allocate equity
Tech startup funding & investors
Tech startup support organizations
Agenda
11:50pm - Virtual lobby opens
12:00pm - Introductions
12:05pm - Presentation begins
12:50pm - Q&A
1:00pm - END