Description
Tech Toys Code + Play, Level 1+2 | Grades 1-6 (8 wks)
Students play with a variety of award-winning tech toys, apps and robots that introduce them to early computational thinking and Science, Technology, Engineering, Math (STEM) in a fun and engaging way.
See videos and photos of Codezilla's lunchtime and after school programs here: http://bit.ly/2EpZ80N

Read more about our awesome and educational Tech Toys at: http://codezillakids.com/blog.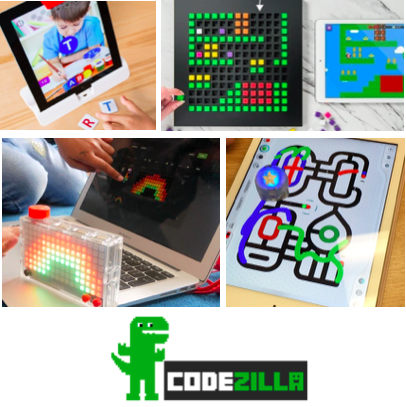 Over 500 children, from Kindergarten to Grade 6, have enjoyed our Tech Toy program that introduces early coding concepts to children.
To see photos and videos of Codezilla's Tech Toy workshops, please click on any of the links below: