Description
Tech Toys code + play | Grades 1-3 (9 wks)
Use Play-doh to play a digital piano! Program a mini-robot with a marker! Use tiny blocks to design your own video game character and assemble circuits to make a robot walk and talk!
These educational and award-winning toys introduce children to early computational thinking and important Science, Technology, Engineering, Math (STEM) in a fun and engaging way. They're classic toys with a 21st Century twist!
See videos and photos of our schools programs here: http://bit.ly/2EpZ80N
Read more about Codezilla's stimulating Tech Toys on our blog: http://codezillakids.com/blog.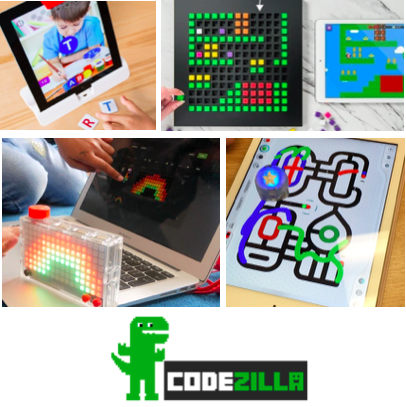 Over 600 children, from Kindergarten to Grade 6, have enjoyed our Tech Toys program!