Description
Tech Toys Code + Play | Grades 1-3
Students play with a variety of award-winning tech toys, apps and robots that introduce them to early computational thinking and Science, Technology, Engineering, Math (STEM) in a fun and playful way.
NEW tech toys! Plus, returning favourites!
See our school programs at: http://bit.ly/2EpZ80N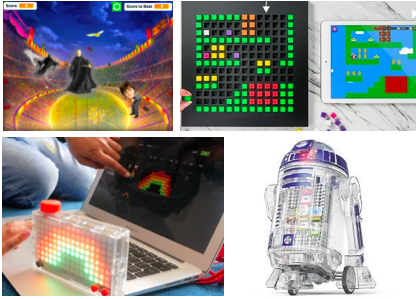 Over 500 children, from Kindergarten to Grade 6, have enjoyed our Tech Toys program.
To see photos and videos of Codezilla's Tech Toys Code + Play workshops, please click on any of the links below: