Description
Our annual summer BBQ is back!
TechAlliance's Meet & Meat brings together over 400 members of London's technology and business communities for a casual BBQ lunch. Catch up with colleagues, old and new, and learn what TechAlliance has planned for the upcoming year.
Barbecue fare will be provided by The Windermere Manor, with dessert by Marble Slab Creamery.
Thank you to our Sponsors!
Grill Master:

Photobooth Sponsor: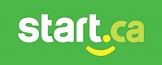 Ice Cream Sponsor:

Sizzle Sponsor: