| | |
| --- | --- |
| TechAlliance The B2B Sales Process - Apr. 10, 17, 24, 2012 | |
Event Details
The B2B Sales Process 
(3 workshops, 4 hours each)
April 10, 2012
1:00 pm - 5:00 pm

Part 1 –The Sales Call

Practice managing individual sales opportunities in order to turn leads into prospects.
Deliverable: Techniques to book, prepare for, and conduct a sales call.

April 17, 2012
1:00 pm - 5:00 pm

 

Part 2 –Understanding Negotiations

Practice managing individual sales opportunities in order to turn prospects into closed transactions.
Deliverable: Techniques to negotiate with customers and close a deal.

 

April 24, 2012
1:00 pm - 5:00 pm




Part 3 –The Sales Funnel

Define the stages of the sales cycle for your customers and map out your sales pipeline.

Deliverable: A spreadsheet with sales-funnel data for a prospective customer.
 Entrepreneur's Toolkit Workshops are hands-on, results-oriented workshops facilitated by experienced entrepreneurs that offer start-up ventures the Tools, Mentoring and peer Feedback to solve specific problems during business growth. 
You will walk out of each 4-hour workshop with a Deliverable often used in business development process.  
What other entrepreneurs say about this B2B Sales Process series?  Find out in the video below.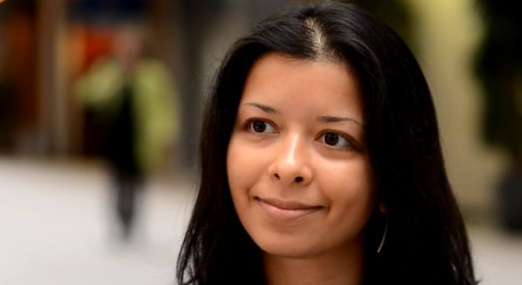 (http://www.marsdd.com/entrepreneurs-toolkit/the-b2b-sales-process)
How Entrepreneurs Apply
Registration is limited to 24 participants per session and two participants per company. Non-disclosure agreements will be signed by all participants. Each workshop is valued at $560 or $140 per hour but is offered free of charge to entrepreneurs associated with TechAlliance of Southwestern Ontario. For more information on the workshop sessions please contact Ian Haase at ian.haase@techalliance.ca or 519.858.5135.
Note:
A $50 deposit will be held at registration to be fully refunded upon completion of all workshop dates in the series.


If you are unable to attend a workshop session, please let staff know at least 2 business days in advance at

ian.haase@techalliance.ca

.

We regret that failure to do so may result in loss of your deposit.
NDAs to be signed by all participants. For more information contact workshops@marsdd.com.
Where

The Convergence Centre, Boardroom B
999 Collip Cir
London, ON N6G 4X8
Canada

Organizer
For more information please contact: Allison Price at allison.price@techalliance.ca
TechAlliance empowers London and Southwestern Ontario's technology sector. We prepare today's entrepreneurs to launch new ventures, provide education and networking opportunities to accelerate business growth for small-to-medium enterprises, and serve our 150+ members as advocates for the region's thriving technology, life sciences and advanced manufacturing companies.
Entrepreneur's Toolkit Workshops are a collection of experiential, hands-on group workshops offered free to TechAlliance clients. The workshops will introduce resources and activities that will aid entrepreneurs in specific areas of business growth. In a small group setting, entrepreneurs work with peers and advisors to think through and design essential components of their business.