TechDevBC Comox Valley: Building and Supporting the Local Innovation Ecosys...
Description
The TechDevBC Workshop series aims to introduce technology and innovation basics into the economic development fabric of BC communities.
The intention of this workshop is to support the communities' understanding of:
technology, innovation, and knowledge-based industry sectors;

its current assets and opportunities related to these sectors; and,

how these sectors can be leveraged for economic development.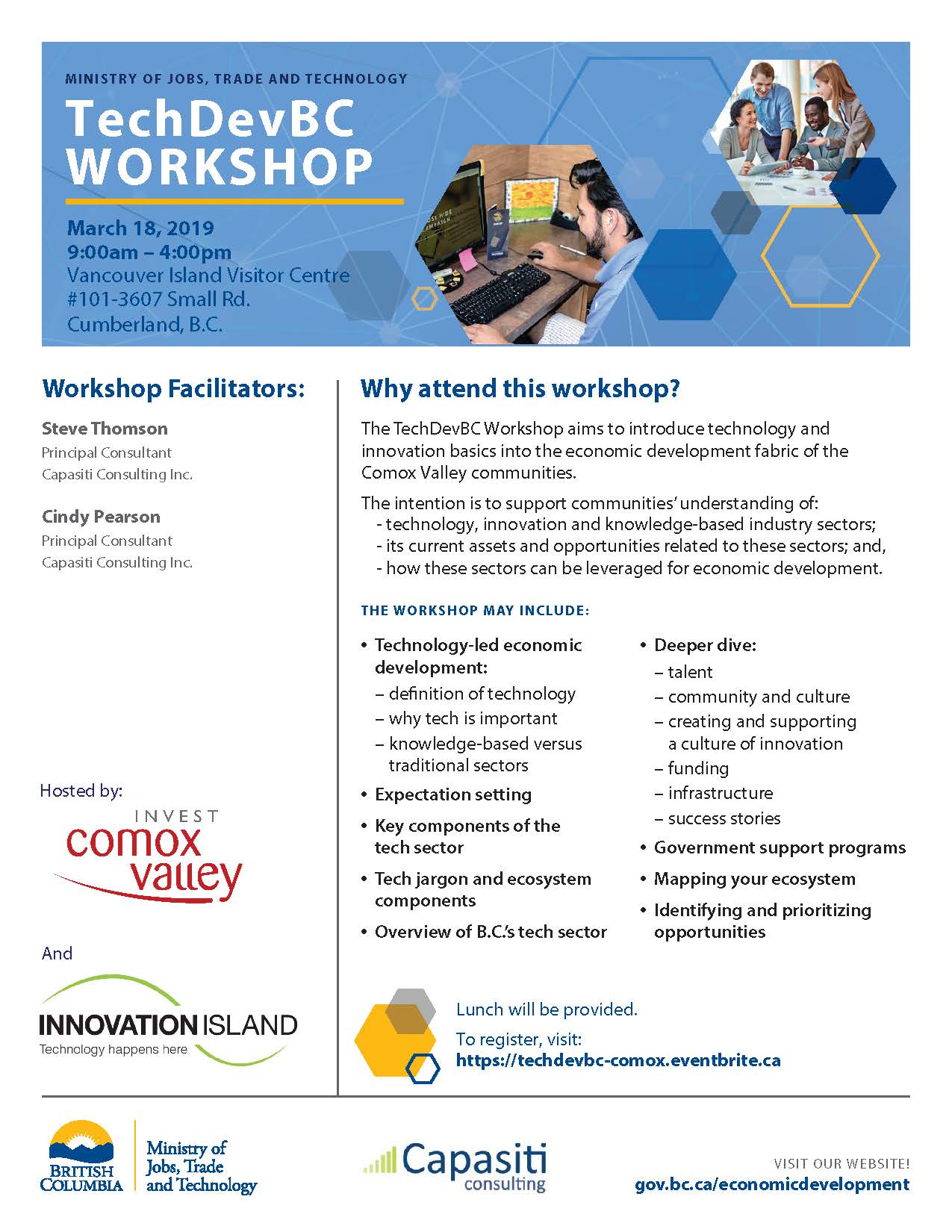 Areas of discussion include:
Definition of Technology and Innovation
Why Knowledge-Based Industries are Important
Knowledge-based vs. Traditional Sectors
Overview of BC's Tech Sector
Key Components of the Tech Sector
Innovation Ecosystem and Its Components
Talent
Community and Culture
Creating and Supporting a Culture of Innovation
Funding
Infrastructure
Community Success Stories
Government Support Programs
Mapping Your Ecosystem
Identifying and Prioritizing Opportunities
Hosted by Invest Comox Valley and Innovation Island.