Technical writing talk: No time like the present – developing information a...
Description
About the session
During any development cycle, technical communicators are challenged to have the information piece of the product prepared as quickly as possible after the code is complete. Using a more iterative, incremental process that begins with the product design, you can significantly reduce the lag time, simplify the review process, generate a more polished information product, and provide valuable resources for other teams.
During this session, I'll take you through an information design and development process that closely tracks the code development process. We start with an initial plan, gradually flesh out the new content, then, as soon as the coding is complete, finish by incorporating the updated content into the actual source files. Throughout the process, the draft content is available for reference and review by product, development, and quality assurance teams.
I'll also share some resources you can use to independently gather information and track changes.
You will learn:
How to keep information development in synch with code development
How to be an active participant in the product development process
How to develop content iteratively, starting with initial design notes and ending with fully fleshed-out material
How to make draft content in progress available to other product and development functions
Development resources (in addition to developers) you can use to keep up with project progress and updates
– 2017 WritersUA West conference program
About the presenter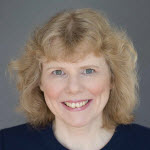 Janice Manwiller
Technical Writer
Sqrrl, Inc.
After a couple of years eking out a living in legal publishing and television listings, I quit and got my MS in Technical Communication from Rensselaer Polytechnic Institute. Since then, I've worked as a technical writer at mostly smaller companies, including a couple of interactive television startups. I've focused on the visual aspect of information design, and on working as an integrated member of a development team. I'm currently the technical writer at Sqrrl, Inc., which develops cyber-security threat-hunting software.