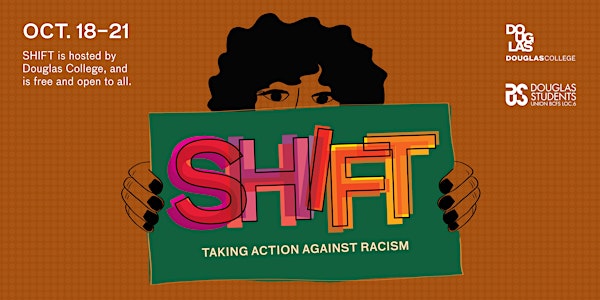 TedX Talk screenings and discussion
Douglas College is hosting SHIFT: Taking action against racism Oct. 18-21
When and where
Location
Douglas College New Westminster Campus - Aboriginal Gathering Place (room S4650) 700 Royal Avenue New Westminster, BC V3M 5Z5 Canada
About this event
The Offline Origins of Online Hate and What to Do About It" | Nhi Le | TEDxUniHalle
"How to Combat the Internet's Hate Problem" | Babak Bahador | TEDxFoggyBottom
"The Offline Origins of Online Hate and What to Do About It," presented by Nhi Le, reframes our understanding of online hate speech as something not uniquely borne on the internet but reflective of racism in the real world. It offers counsel on how to deal with digital hate and what our responsibilities are in combatting racism on and off the computer.
"How to Combat the Internet's Hate Problem," delivered by Babak Bahador, explores how we can combat hate speech and harmful stereotypes online. Bahador's perspective is informed by an extensive background in peacebuilding and its connection to academia and media.
The screening will be followed by a facilitated discussion.
For more info about SHIFT: https://www.douglascollege.ca/shift