Create your own experience with TEDxHarboursidePark.
About this event
Introducing: an (let's be honest here) outstanding menu of ticket, food & beverage, and swag options to help you custom-build your Show Night experience, whether you're:
Hosting an ultra-cozy private viewing at your home/office via a live-streaming link with food & beverage delivery; OR
Excited about experiencing the live show at the Alt Hotel with your bubble besties.
--
LIVE @ THE ALT HOTEL: Sold Out
LIVE @ YOUR SPACE
Truly becoming all about that hot night in? The show will be professionally live-streamed from the Alt Hotel so that you can experience Show Night in your own space. Whether you're a bubble of one, or you're sharing the experience with a group of friends, family, or colleagues: live-streaming is your ticket to bringing the TEDxHarboursidePark experience to you.
Don't forget to add-on customized food & beverage (we deliver!) from our outstanding local partners and snag your TEDxHP branded swag to complete your Show Night experience.
CREATING SPACE
The physical and non-physical spaces around us shape us collectively and individually. On May 29, 2021, six remarkable speakers will speak live from the Alt Hotel St. John's. Together, we'll explore what it means to 'create space' that is both defined and infinite through the lens of their work, their lived experience, and your perspectives.
2021 SPEAKERS
Emily King | Nicole Hand | Raisa Mirza | Mike Wahl | Bethany Downer | Jess McCormick
--
Live Stream Ticket holders will require an internet connection and the (free!) download of the Zoom app to their desktop computer, laptop, or tablet. We'll send all the instructions in the week before the show, and our tech support team will be available to take your call all night to ensure you don't miss a beat.
Simultaneous ASL interpretation will be provided.
Food, beverage, and swag delivery is available to addresses in St. John's, Petty Harbour, Mount Pearl, Paradise, Conception Bay South, St. Phillips, Portugal Cove, Torbay, and Logy Bay-Middle Cove-Outer Cove.
Should Guidelines shift to reduce capacity for in-person viewing, all In-Person Ticket holders will be refunded and provided with a free Live Stream Ticket.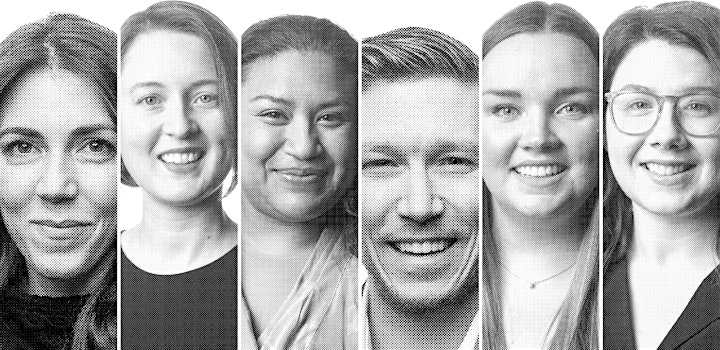 Organizer of TEDxHarboursidePark 2021: Creating Space
TED: A NON-PROFIT ORGANIZATION DEVOTED TO IDEAS WORTH SPREADING
TED is a nonprofit organization devoted to Ideas Worth Spreading. Beginning in 1984 as a conference in California, TED has grown to support world-changing ideas.
At TED, world-leading thinkers and doers are asked to speak on their experiences. Talks are then made available to all at TED.com.
TEDX: INDEPENDENTLY ORGANIZED EVENT
TEDx is a program of locally organized events bringing people together to share a TED-like experience.
These local, self-organized events are branded TEDx, where x = independently organized TED event. The TED Conference provides general guidance for the TEDx program, but individual TEDx events are organized by local volunteers.