Description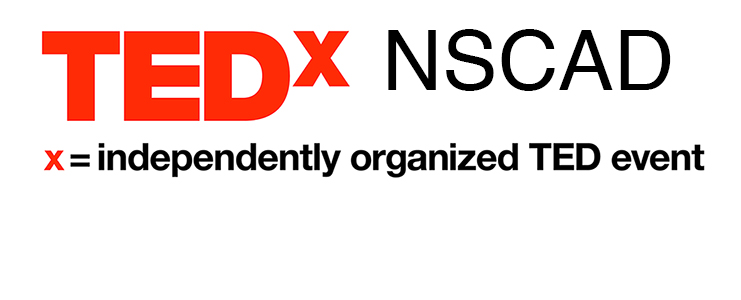 PROGRAM OF SPEAKERS
NSCAD University is excited to announce its list of speakers for the upcoming TEDxNSCAD event on January 28th, 2018:
Adrian Fish
Tracing Germany's History From its Abandoned Buildings.
Sandra Alfoldy
The Connected Hand
Jen and Keith from Solterre Designs
Sustainable building: what we can learn from Africa
Glen Hougan

Designing for Dignity
Jeffrey Hagget
Making Halifax a 'Music City'
Sara Hartland-Rowe
Twilights knowledge
Jennifer Green
Material as an identity
Ken Schwartz
Creating a Rural Culture
Tabitha Osler
From Plastic Bottle to raincoat – and back again!
Theo Ellison Street
The Science of Trust
Chantal Brine
The effect of Female Mentoring on Leadership
Nadine Ezzeddine
Inter-professional Collaborative Practice
The TEDx Program is designed to help communities, organizations and individuals to spark conversation and connection through local TED-like experiences.
Our TEDx event is a combination of live presenters and TED Talks videos — that spark deep conversation and connections at the local level.TEDxNSCAD is a voice for big ideas that are worth considering. Come and hear something new, think a little, and be inspired. Get you TEDxNSCAD tickets now!

TEDxNSCAD is planned and coordinated independently, under license granted by TED.