Description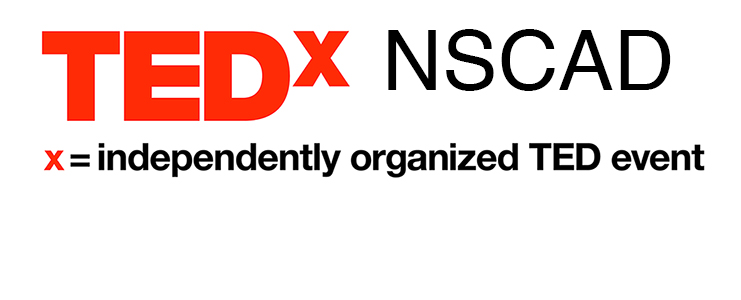 PROGRAM OF SPEAKERS
NSCAD University is excited to announce its list of speakers for the upcoming TEDxNSCAD event on January 28th, 2018:
4pm:
Adrian Fish
Tracing Germany's History From its Abandoned Buildings.
Sandra Alfoldy
The Connected Hand
Jen and Keith from Solterre Designs
Sustainable building: what we can learn from Africa
TED TALK VIDEO PRESENTATION
Glen Hougan

Designing for Dignity
Jeffrey Haggett
Making Halifax a 'Music City'
Sara Hartland-Rowe
Twilights knowledge

6pm: 15 minute break
Ken Schwartz
Creating a Rural Culture
Tabitha Osler
From Plastic Bottle to raincoat – and back again!
Theo Ellison Street
The Science of Trust
TED TALK VIDEO PRESENTATION
Andrea Dorfman
An ABC of Tragedies
Chantal Brine
The effect of Female Mentoring on Leadership
Nadine Ezzeddine
Inter-professional Collaborative Practice
Jennifer Green
Material as an Identity
Please advise us of any needs you may have as soon as possible, such as ASL, light or sound sensitivities, etc., so that we can make sure that you get the most out of your TEDxNSCAD experience. Our email is: TEDx@nscad.ca

The TEDx Program is designed to help communities, organizations and individuals to spark conversation and connection through local TED-like experiences.
Our TEDx event is a combination of live presenters and TED Talks videos — that spark deep conversation and connections at the local level.TEDxNSCAD is a voice for big ideas that are worth considering. Come and hear something new, think a little, and be inspired. Get you TEDxNSCAD tickets now!

TEDxNSCAD is planned and coordinated independently, under license granted by TED.