TEDxUAlberta presents Ripples of Action, our seventh annual conference and third virtual conference.
About this event
And when came the ideas,
Ideas became words,
Words became ripples,
Ripples echoed through oceans,
And changed the world.
Oftentimes, we lose sight of how our individual actions, decisions and conversations can have lasting and significant impacts on the world.
This year at TEDxUAlberta, we aim to explore the Ripples growing in our community, equipped with the power to change the status quo and to inspire a million other ideas. What are long term impacts of anonymous sperm donation? How is Edmonton pioneering the development of sustainable neighbourhoods? How are innovators bringing about change in stigmatized industries? What is the best lesson we can learn from mathematics, statistics, and data science? How can we better involve pharmacists in disaster management? What are the economic and indirect impacts of casino gaming on Indigenous reserves?
Join us on August 14, 2021 to talk about these ripples born out of ideas worth sharing and be the waves that change the world.
Speaker Lineup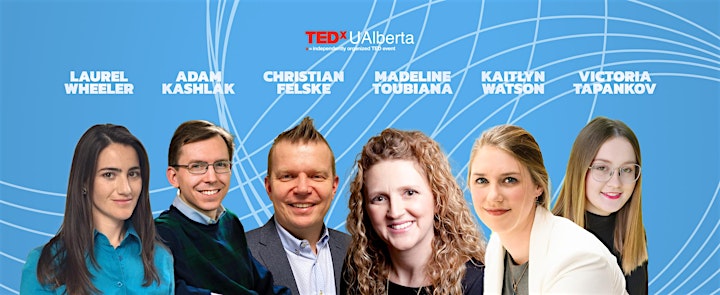 Speaker biographies coming soon. Stay tuned to our social media to see them as they are published!