Description
The Age of Amazement
Time to collectively breathe deep and prepare for a remarkable new era as politics, globalization, technology, the future of work, and even what it means to be human, are all reinvented before our eyes. Forget fake news! We'll bring you the real thing.
Join us as we provide insight into the key developments driving the future from AI to new forms of creativity to courageous advocates of radical social change. We'll include critics and skeptics, but also the quiet heroes driving ideas we can rally around. And through it all, we'll seek an exciting and insightful way forward.


Speakers

John Ibbitson
John Ibbitson was born in Gravenhurst, Ont., graduating from the University of Toronto in 1979 with an Honours B.A. in English and from the University of Western Ontario in 1988 with an M.A. in Journalism.
Ibbitson has worked as a reporter and columnist for the Ottawa Citizen, Southam News, the National Post and the Globe and Mail, where he has served as the paper's bureau chief in multiple headquarters. He became the Chief Political Writer in 2012 and Writer at Large in 2015.
Ibbitson is the author of numerous books, articles, novels and plays including the national bestseller The Big Shift, which he co-wrote with Darrell Bricker. His work has won the Shaughnessy Cohen Prize for political writing and other works have been nominated for the National Newspaper Award, the Donner Prize, the B.C. National Book Award, the Trillium Book Award and the City of Toronto Book Award, among others.




Caro Loutfi
Caro is the Executive Director of Apathy is Boring, working in a non-partisan manner and on a national scale to engage Canadian youth in democracy. She started as an intern at Apathy is Boring and took on the national leadership role two years later. She currently sits on the Inspirit Foundation's board, working to inspire pluralism among young Canadians as well as the Darling Foundry, supporting the creation and exhibition of contemporary art. She provides a youth perspective on topics of civic and political engagement and has been featured on CTV News, CBC Radio and Global News among others. She was featured as one of nineteen prominent young Canadians to watch in the We Are Canada CBC series (2017). She was awarded the Walker Humanitarian Award by Concordia University and was named a Canadian Arab to Watch in 2015 by the Canadian Arab Institution.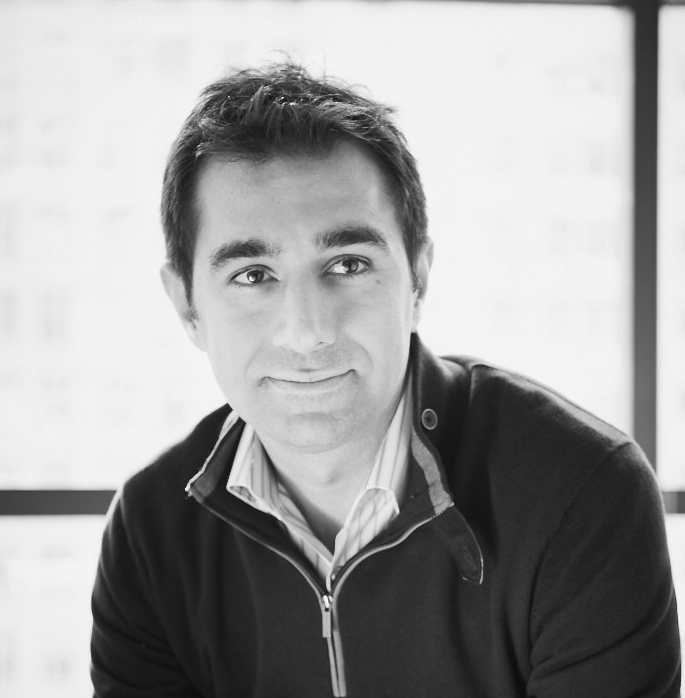 Hossein Rahnama
Dr. Hossein Rahnama is the CEO of Flybits, Inc. A recognized figure in ubiquitous and pervasive computing, his research explores artificial intelligence, mobile human-computer interaction, and the effective design of contextual services. Hossein was named one of Canada's Top 40 Under 40 in 2017 and recognized by the MIT Technology Review as one of the world's top innovators under the age of 35 in 2012. Hossein has 30 publications and 10 patents in ubiquitous computing, was a Council Member of the National Science and Engineering Research Council (NSERC), and serves on the board of Canadian Science Publishing (CSP). Hossein is also a visiting scholar at the Human Dynamics group at MIT Media Lab in Cambridge, MA. He has a PhD in Computer Science from Ryerson University.

Lois Weinthal
Lois Weinthal is Chair of the School of Interior Design at Ryerson University. Her research and practice investigates the relationship between architecture, interiors, clothing and objects, resulting in works that take on an experimental nature. She is the editor of Toward a New Interior: An Anthology of Interior Design Theory, and co-editor of After Taste: Expanded Practice in Interior Design, with Kent Kleinman and Joanna Merwood-Salisbury, both published by Princeton Architectural Press. She studied architecture at Cranbrook Academy of Art and Rhode Island School of Design.






More speakers coming soon...