Description

Its About Time...
Time is personal. We all have the same amount of time - 24 hours a day and yet most of us feel we never have enough. even with today's latest inventions, technology, science, we cant't make time or stop time - or can we?
We will ask the hard questions. Because isn't it about time:
To find long-term solutions to climate change, poverty, immigration, violence, race, gender and economic inequities?
To lead for different outcomes?
To challenge our "time-saving" technologies?
​To pay full attention and be fully present for ourselves and well as others?
In our half a day seminar at Vaughan City Hall, we will hear talks that offer up Ideas, Stories and Solutions.
---
Sarah Kaplan
Sarah Kaplan is Professor of Strategic Management and Director of the Institute for Gender + the Economy at the Rotman School, University of Toronto. She is author of the New York Times business bestseller, Creative Destruction, challenging the notion of sustainable competitive advantage and the myth of excellence.  The research shows that long-established companies, instead of maintaining excellence, almost always under-perform the market over time.  Ironically, the very culture and meticulously maintained systems that fuel the good times cause companies to stall out.
Her current research continues this exploration of how organizations participate in and respond to the emergence of new fields and technologies. Her studies examine the biotechnology, fiber optics, financial services, nanotechnology and most recently, the field emerging at the nexus of gender and finance. Her interest in gender lens investing is in understanding how whole new ecosystems can be built. She recently authored "The Risky Rhetoric of Female Risk Aversion" (2016) in the Stanford Social Innovation Review, "Meritocracy: From Myth to Reality" in the Rotman Magazine (2015), "The Rise of Gender Capitalism," in the Stanford Social Innovation Review (2014).
Formerly a professor at the Wharton School, University of Pennsylvania (where she remains a Senior Fellow), and a consultant and innovation specialist for nearly a decade at McKinsey &Company in New York, she completed her doctoral research at the Sloan School of Management at the Massachusetts Institute of Technology (MIT).
---

Isabella Bakker
Isabella Bakker is Distinguished Research Professor of Political Science at York University and a York Research Chair on Global Economic Governance, Gender and Human Rights.  She is a leading authority in the fields of political economy, public finance, gender and development.  She has held visiting professorships at a number of institutions including the European University Institute, New York University and the University of California, Santa Barbara.  She has also held consultancies with the United Nations, the Commonwealth Secretariat, the Canadian government as well as with numerous advocacy groups dedicated to advancing economic and social justice.  Her most recent book (with Brigitte Young and Diane Elson) is Questioning Financial Governance from a Feminist Perspective (Routledge).
---
Diana Lucaci
Diana Lucaci inspires business leaders to better understand customer needs and preferences, in order to create experiences that are relevant and meaningful to their lives.She is the Founder and CEO of True Impact, a leading neuromarketing research and strategy firm serving marketers, market researchers and advertisers. Diana translates customer insights from neuroscience into actionable marketing strategies. She serves as the Canadian Chair on the Neuromarketing Science and Business Association (NMSBA) and is a Winner of the Best in Class Research Award, from the Marketing Research and Intelligence Association (MRIA). True Impact's mission is to humanize the customer, having partnered with organizations such as Canada Post, Colgate-Palmolive, Yahoo, Bell, Burger King and many more. True Impact uses neuroscience and biometrics technologies to quantify emotion, motivation and attention, in order to offer game changing business recommendations. She has a degree in Neuroscience and Psychology, from the University of Toronto.
---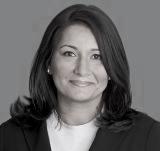 Poonam Puri
An expert in corporate law, securities law and corporate governance, Poonam Puri is a tenured professorof law at Osgoode Hall, York University and former Associate Dean. Appointed to Osgoode's faculty almost twenty years ago, she is a two time recipient ofits Teaching Excellence Award. Poonam holds a Bachelor of Laws (LLB) degree from the University of Toronto and a Master of Laws (LLM) degree from Harvard Law School.
Poonam is a prolific scholar who has co-authored/edited over 60 books, articles, book chapters and reports.  Her latest book is Back from the Brink (University of Toronto Press, 2016) examining the financial crisis of 2007-9 from a Canadian perspective. Poonam's work is academically rigorous as well as firmly grounded in the real-time of policy-making. It is for this reason that governments and regulators in Canada and internationally have sought her expertise, as have public and private company boards of directors. Poonam has acted as an independent expert on significant securities litigation cases and class action matters.
In 2014, Poonam was appointed by Ontario's Minister of Finance as the Expert Advisor to assist with the review of Credit Unions and CaissesPopulaires Act. In 2008, Professor Puri was appointed as one of two research directors of the Canadian Ministry of Finance's Expert Panel on Securities Regulation, which led to the proposed common securities regulator. In 2005, she was co-research director of the Task Force to Modernize Securities Legislation and also served as a member of the Ontario Securities Commission's Investor Advisory Committee from 2005 to 2007.  Poonam was President of the Canadian Law and Economics Association from 2006 to 2008.
In 2016, Poonam and the Canadian Foundation for Advancement of Investor Rights (FAIR Canada) were awarded a grant by the Law Foundation of Ontario (LFO) to create the first investor protection legal clinic in Canada.  Also in 2016, Poonam was recognized as a Fellow of  the Pierre Elliott Trudeau Foundation for her groundbreaking project entitled 'Piercing the Corporate Veil' which will formulate creative solutions for governments, regulators and corporate leaders to increase the accountability of multinational corporations when they cause harm to people and local communities.
In 2015, Poonam was recognized as one of the top 25 most influential lawyers in Canada.  She was named one of the 100 Most Powerful Women in Canada by the Women's Executive Network (WXN) in 2011 and she is a recipient of Canada's Top 40 under 40™ award, the Indo-Canada Chamber of Commerce Female Professional of the Year Award, the Professional Excellence Award from the Canadian Association of South Asian Lawyers,and the Lawyer of the Year award from the South Asian Bar Association of Toronto.
Poonam currently serves as a director of Arizona Mining (AZ:TSX), the Greater Toronto Airports Authority (GTAA) and Cole Engineering (CEL). A past director of Women's College Hospital, she now sits on the Board of Governors of St. Clements School and on the Board of Trustees of Holland Bloorview Kids Rehabilitation Hospital in Toronto.