About this Event
As the second annual event comes around, TEDxYouth@VictoriaPark is proud to present another exciting conference with younger speakers. Come and engage with the change-makers, alternate idea generators, and risk-taking individuals who are excited to tell you about their ideas. By terminating unnecessary tabs and clutter within their lives, these individuals have made the bold decision to reset their lives and push their risky, but ground-breaking ideas forward.
Find out who you will be meeting at the conference.
Speaker interviews have been completed! We have the list of speakers to reveal to you. This page will update as the speakers are released to the general public (i.e. Instagram, Facebook, and our website), so stay tuned!
Speaker List:
Jennifer Bohn - A 4th year nursing student at the University of Calgary and an aspiring social entrepreneur, Jen personally defines a social entrepreneur to be someone who establishes an enterprise that aims to solve social problems or effect social change. Her talk will expand on the topic of implicit bias and how compassion can change our perspectives to be more calm. collected, and curious.
Richard Lee-Thai - A student from the University of Lethbridge working on a combined degree, Bachelor of Music and Bachelor of Education. Passionate about human connection and storytelling, he founded Humans of ULeth (HOUL) in October 2018 with the resources and guidance of Humans of UCalgary. Storytelling forms an essential aspect of Indigenous ways of knowing. Come listen to Richard's speech about how to embrace failure through storytelling.
Thabo Chinake - What have we been taught to think, and what do we truly believe? Thabo is an international student from Zimbabwe currently studying business at the University of Calgary. He is passionate about gender issues and is an executive member of CASE (the Consent Awareness and Sexual Education club on campus). As a hip-hop and spoken word artist under the stage name, KTheChosen, Thabo uses his platform to talk about social issues and promote conversations within different communities.
Hailey Lu - Now in her second year of Civil and Energy/Environmental engineering at the University of Calgary, Hailey has journeyed to 3 developing countries and at the age of 17 and founded her own social enterprise; JAMBO, to fund supplies for a rural Kenyan school. She believes that often, spontaneous actions don't follow along with "tried and true" methods. Whether we utilize tried and true methods or be willing to risk exploring uncharted territory, our ultimate goal is the same; accomplish tasks while staying driven, even under poor road conditions.
Jacob Evans - Jacob returned to Canada in 2015 after serving as a volunteer missionary in Uruguay for two years. He enrolled in the University of Calgary when he learned about the Calgary Highlanders, a primary reserve light infantry unit based out of Calgary. In 2016, he completed his infantry officer trade training, and in 2019, he was assigned as a Platoon Commander that same year in the Calgary Highlanders. How does our personal strength comes from the diversity in our lives? Attend this event to find out!
Shaaden Salem - Shaaden will share the personal journey that she has undertaken to truly understand love - not necessarily in the romantic sense, but rather in the universality of finding value in exploring a word that weighs a lot in your life. In the words of Shaaden herself: "I want to make a speech that highlights the power in simple quests and simple takeaways that inspire people to take charge of their life with purpose that resonates with them. I'm not selling my purpose. I'm guiding people to figure out theirs."

What your ticket includes:
Various goodies / swag
Lunch
Drinks and snacks
Interaction with booths and sponsors
Networking with professors and others
*Please note that by purchasing a ticket you will automatically be subscribed to our email list, where we will provide you additional details of upcoming events, speaker updates, conference updates and more!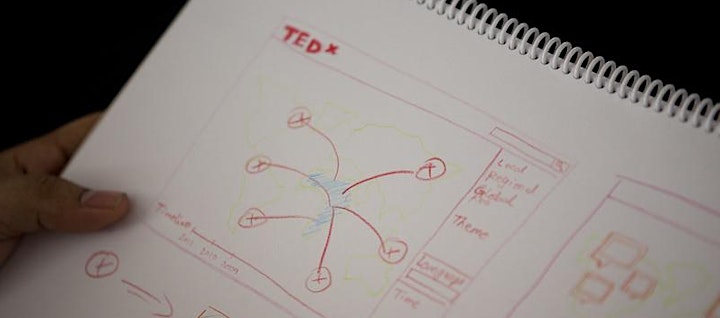 The TEDxYouth@VictoriaPark team welcomes you to join us in meeting the young individuals who have decided to take control of the situation, provide alternative solutions, and delete old mind-sets to make these incredible changes. We hope to see you there!