The second annual TEDxYouth@VictoriaPark event is about to begin. Will you be there to join us?
About this event
January 11, 2021 Update:
We are happy to announce that tickets will now reopen for sale.
In-person tickets are now sold out!
However, virtual tickets can be purchased!
All speakers and related notes below remain the same and, we will be keeping up to date on the social distancing protocols in place by the Central Library and AHS.
As the second annual event comes around, TEDxYouth@VictoriaPark is proud to present another exciting conference with younger speakers. Come and engage with the change-makers, alternate idea generators, and risk-taking individuals who are excited to tell you about their ideas. By terminating unnecessary tabs and clutter within their lives, these individuals have made the bold decision to reset their lives and push their risky, but ground-breaking ideas forward.
Please join us in welcoming these innovative speakers to TEDxYouth@VictoriaPark 2020/21. Below are the speakers that you will be meeting and listening to at the event.
Speaker List:
Jennifer Bohn - A nursing student from the University of Calgary and an aspiring social entrepreneur, Jen personally defines a social entrepreneur to be someone who establishes an enterprise that aims to solve social problems or effect social change. Her talk will expand on the topic of implicit bias and how compassion can change our perspectives to be more calm. collected, and curious.
Richard Lee-Thai - A student from the University of Lethbridge working on a combined degree, Bachelor of Music and Bachelor of Education. Passionate about human connection and storytelling, he founded Humans of ULeth (HOUL) in October 2018 with the resources and guidance of Humans of UCalgary. Storytelling forms an essential aspect of Indigenous ways of knowing. Come listen to Richard's speech about how to embrace failure through storytelling.
Thabo Chinake - What have we been taught to think, and what do we truly believe? Thabo is an international student from Zimbabwe currently studying business at the University of Calgary. He is passionate about gender issues and is an executive member of CASE (the Consent Awareness and Sexual Education club on campus). As a hip-hop and spoken word artist under the stage name, KTheChosen, Thabo uses his platform to talk about social issues and promote conversations within different communities.
Hailey Lu - Studying Civil and Energy/Environmental engineering at the University of Calgary, Hailey has journeyed to 3 developing countries and at the age of 17 and founded her own social enterprise; JAMBO, to fund supplies for a rural Kenyan school. She believes that often, spontaneous actions don't follow along with "tried and true" methods. Whether we utilize tried and true methods or be willing to risk exploring uncharted territory, our ultimate goal is the same; accomplish tasks while staying driven, even under poor road conditions.
Shaaden Salem - Shaaden Salem is an advocate for compassion-based personal development and is a human connection enthusiast. Within her quest to fully live out her potential, Shaaden has founded several initiatives in the realm of social entrepreneurship, community building and academic leadership. She is pursuing a Geomatics Engineering degree at the University of Calgary with an Energy and Environment minor and a Cadastral concentration. Shaaden will share the personal journey that she has undertaken to truly understand love - not in the romantic sense, but in the universality of finding value in exploring a word that weighs a lot in your life.
Arzina Jaffer - A University of Calgary student pursuing a Bachelor of Health Sciences degree majoring in Biomedical Sciences, Arzina is a strong advocate for equality and promoting the value of service to others within her local community. Arzina's Talk will focus on how she believes adaptability will be the most critical characteristic attribute to have in a continually evolving future. Arzina will tie her Talk into the field of Bioinformatics and how gene sequencing technologies and big data analysis and will elaborate on how we need to adapt to the growing bridge between hard science and data-based technologies.
Julianna Svishchuk - Alongside pursuing a Bachelor of Science in Cellular, Molecular and Microbial Biology, Julianna strives to prove that the arts and the sciences can and should exist alongside one another in science-driven educational and professional environments. She feels that expanding the artistic mind serves as a unique advantage for scientific thinking, and believes that students striving to succeed in the sciences should be exposed to the importance of both fields, and their interconnection. Julianna passionately seeks solace and inspiration through the means of dancing, painting, writing and photography, with no doubt that these avocations serve more as an asset, rather than a detriment, to the progress of her academic career.
Munib Ali - Belonging to the Ahmadi Muslim faith, a heavily persecuted minority group, Munib has grown through members of his family being murdered in cold blood for their beliefs and dares to ask a question to himself, and indeed the rest of his generation: What does it mean to be human? Munib completed a B.Sc. (Hons) in Kinesiology, is a current Medical Student, and has developed a strong portfolio of research with the Hotchkiss Brain Institute and the Human Performance Laboratory to further accentuate his desire to understand and fulfill what it really means to be human.
Parthiv Patel - Parthiv will speak about embracing the usage of computer analysis and machine learning in a biological context, despite the current stigma surrounding the replacement of human labour by artificial intelligence. He will discuss the impacts and implications of the integration of computer science and AI within biological sciences. The major takeaway of his Talk will not be about redefining what science is, but rather how science has and will continue to play a role in bringing together modern solutions to some of humanity's biggest challenges.

Ticket Details:
What your in person ticket includes:
Various goodies / swag
Networking with professionals and speakers
Learning new ideas by listening to TEDx talks live for the first time
What your virtual ticket includes:
Various goodies / swag (we are asking for your mailing address in the purchase form, so that this may be sent/delivered to you!)
Networking with professionals and speakers
Learning new ideas by listening to TEDx talks live for the first time
*Please note that by purchasing a ticket you will automatically be subscribed to our email list, where we will provide you additional details of upcoming events, speaker updates, conference updates, and more!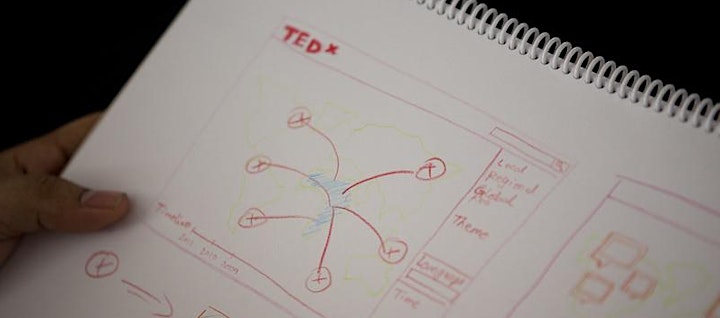 The TEDxYouth@VictoriaPark team welcomes you to join us in meeting the young individuals who have decided to take control of the situation, provide alternative solutions, and delete old mind-sets to make these incredible changes. We hope you join us!