Description
"I never knew what a hackathon was until I experienced it at Ladies Learning Code teen:club's first hackathon and there was so many things that I loved about it! I learnt new thinking methods to help me develop my ideas. I learnt various problems that people face which I never knew. The mentors were very helpful and supportive to everyone. I even made awesome new friends! Overall, this experience made me learn new things and build new relationships in such a short period. I can't wait for the next one!"
-- Chloe Maceda, Teen Club Member
Pack your laptop and sleeping bag, your problem solving; collaboration; and creative skills - and join us from December 16th to 18th for a fun and interactive learning experience!
Ladies Learning Code Teen:club is hosting it's 2nd Annual Hackathon for highschool girls ages 13 to 17 years old. We're here to equip the leaders of tomorrow with the skills to succeed in the future of innovation. Not to mention, have a ton of fun while getting it all done!
The Goal: Explore a problem you feel exists, understand it intimately and create a solution that will make a difference. This is about problem hacking, learning how to work in a diverse team to solve it and using technology to help along the way! Expect coding sessions, guest speakers, activities, friendships - and a slumber party from Day Two to Day Three (girls only)!
No prior experience or prerequisites required; Curiosity and an open mind absolutely mandatory! Note: This is a BYOD (Bring Your Own Device) event. Please bring your laptop!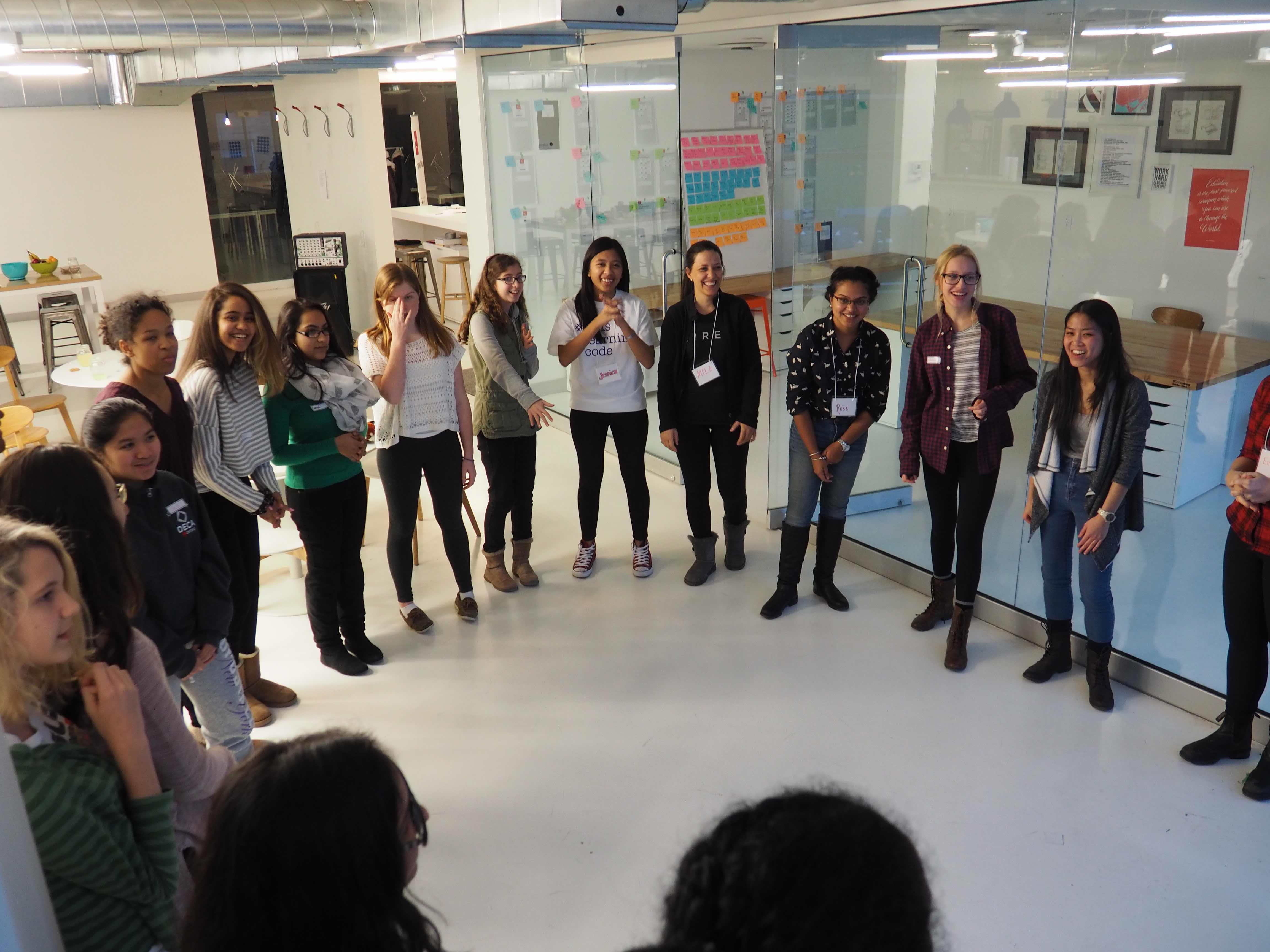 Day One (Evening)
Introduction to the Hackathon
Identifying problems to solve
Team formations
Brainstorming

Day Two (All day, All evening, Slumber party)
Framing problems
Landscape analysis
Customer validation & research
Solutions design
Development workshops
Slumber party! Lights out.
Day Three (Morning)
Crunch time! Preparing for presentations
Showtime: Presentations. Family members are welcome to join!