Teens Learning Code: Data Insights with Python for Beginners - Toronto
Description


Why learn Python? Python is a great language for beginners. It's beautiful and clean-looking syntax means you'll spend less time being confused (it looks sort of like English!), and more time understanding and applying the fundamentals of programming. Python has a wide variety of uses from creating web applications to hardware programming to data analysis and scientific computing.

In this workshop, you'll learn the fundamental concepts of programming and how you can use this powerful tool to analyze data. You will learn how to read data from a file and extract useful insights for marketing and data analysis.

What will I have learned by the end of the workshop?


By the end of the workshop, you'll know the answers to the following:
What is programming?
What is Python used for?
How do I write and run a python program?
How can I read & analyze data in a file?


You'll be introduced to important concepts such as variables, types, conditionals and loops, and learn how to use an IDE to write more code even faster. (Not sure what any of that means? This workshop is perfect for you!)
Who is this for?
Our Teens Learning Code workshops and events offer female-identified, trans, and non-binary youth ages 13-17 opportunities to take action on ideas that will shape our future while leveraging the power of technology. Our learning experiences are much more than learning how to code. Our experiences empower teens to learn problem solving skills, how to turn ideas into reality, exposure to what a future in technology could look like, and much more.
Prerequisites:
None! This workshop is designed for beginners.
What's Included: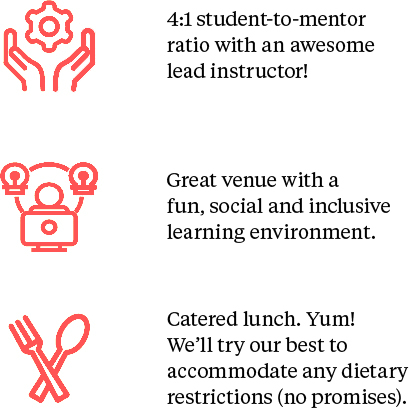 Requirements: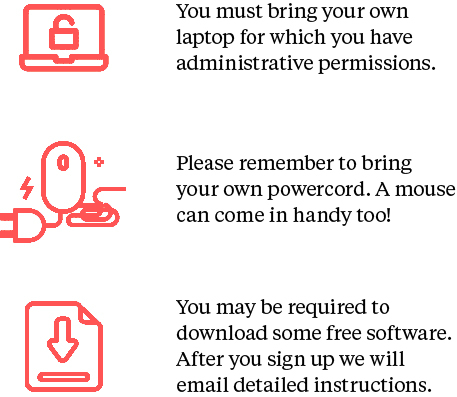 Note: If you do not have a laptop to use during the duration of the workshop, we have a limited quantity that we can loan out. The option to borrow a laptop will be included in your order form when registering.
Hey you!
Have you joined the Canada Learning Code mailing list? If not,
join here
.
Questions? Email us at
info@canadalearningcode.ca
You can also find us here:









Hope to see you soon!
If for some reason you can't make it, check out our REFUND POLICY.