Description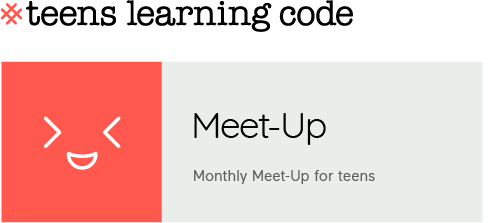 ---
March Meet-Up: Wikipedia Edit-a-thon for International Women's Month!
Wikipedia is often celebrated as a platform for democratizing the web and online knowledge production. However, currently, only 20% of the world edits and creates 80% of the content on Wikipedia. This 20% consists of primarily men from North America and Europe. For International Women's Month, Teens Learning Code is going to participate in a campaign to add more coverage of female-identifying women and youth on Wikipedia!
We'll begin with a short presentation and discussion on the importance of a greater diversity of editors and contributors to Wikipedia, a tutorial on editing Wikipedia articles, and then we'll have lots of hands-on workshop time for adding and editing content!
For questions or suggestions, please send an email to lorraine.chuen@canadalearningcode.ca
What are Teens Learning Code meet-ups?
Teens who have their personal projects to work on can stick around afterward to complete them. We'll have the space for co-working until 3 PM. Hope to see you there!
Want to continue working on a project you built at a workshop? Have a project of your own you need some help and inspiration to complete?
Join us for our monthly Meet-up!
Our Meet-Ups are an informal event to get together and code in a fun, social and collaborative environment. If you love our workshops you'll enjoy connecting with others from the Teens Learning Code community of learners and mentors. Similarly to our workshops, we'll have some mentors available to help you with your projects but the real benefit of our meet-ups is to connect with other learners and work through solving problems together!
There are no requirements to attend other than the willingness to collaborate and learn something new. Bring a project or we'll have some available that you can work on! All levels of expertise are welcome just RSVP and bring your laptop and powercord.
Who is this for?
Our Teens Learning Code meet-ups offer female-identified, trans, and non-binary youth ages 13-17 the opportunity to work on projects, get help from mentors and participate in discussions on various digital topics!
Prerequisites:
None!
What's Included: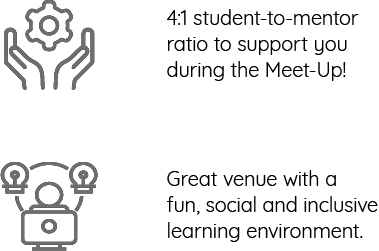 Requirements: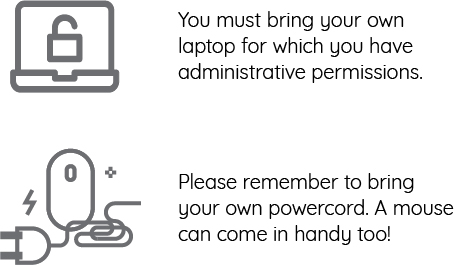 Don't have a laptop? No worries! We'll have some to lend out on the day of!
Hey you!
Have you joined the Canada Learning Code mailing list? If not,
join here
.
Questions? Email us at
info@canadalearningcode.ca
You can also find us here:









Hope to see you soon!
If for some reason you can't make it, check out our REFUND POLICY.