Description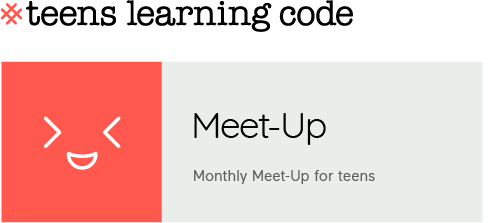 ---
April Meet-Up: Exploring Digital Strategy + Marketing
Digital Strategy is all around us, from Facebook to Instagram to Youtube Videos, and the opportunities are endless! There are many different skills and thought processes that go into digital strategy and marketing, from the creative assets that will grab the audience, to actually determining who the audience is, to executing effective ads and analyzing results.
For this meetup, we will be joined by Rebecca Brown and Therese McMahon, who both work for Abacus Agency! Abacus is a lean, mean, growth focused Facebook marketing machine. They plan, create and execute conversion focused Facebook ad campaigns built around data to deliver top line results.
They will share their career stories, and a bit about what they do and how they got there and then answer any questions you may have!
What are Teens Learning Code meet-ups?
Teens who have their personal projects to work on can stick around afterward to complete them. We'll have the space for co-working until 3 PM. Hope to see you there!
Want to continue working on a project you built at a workshop? Have a project of your own you need some help and inspiration to complete?
Join us for our monthly Meet-up!
Our Meet-Ups are an informal event to get together and code in a fun, social and collaborative environment. If you love our workshops you'll enjoy connecting with others from the Teens Learning Code community of learners and mentors. Similarly to our workshops, we'll have some mentors available to help you with your projects but the real benefit of our meet-ups is to connect with other learners and work through solving problems together!
There are no requirements to attend other than the willingness to collaborate and learn something new. Bring a project or we'll have some available that you can work on! All levels of expertise are welcome just RSVP and bring your laptop and powercord.
Who is this for?
Our Teens Learning Code meet-ups offer female-identified, trans, and non-binary youth ages 13-17 the opportunity to work on projects, get help from mentors and participate in discussions on various digital topics!
Prerequisites:
None!
What's Included: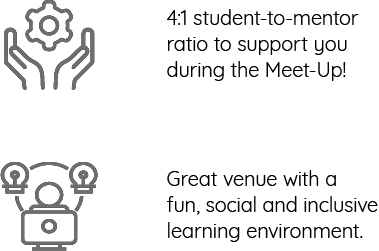 Requirements: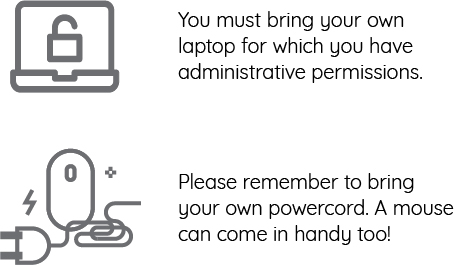 Don't have a laptop? No worries! We'll have some to lend out on the day of!
Hey you!
Have you joined the Canada Learning Code mailing list? If not,
join here
.
Questions? Email us at
info@canadalearningcode.ca
You can also find us here:









Hope to see you soon!
If for some reason you can't make it, check out our REFUND POLICY.