Description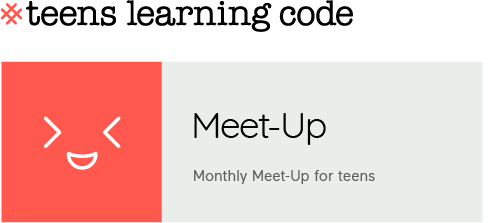 ---
July Meet-Up: LaTeX
LaTeX is like HTML, but for math!

It is a document preparation system for high-quality typesetting, heavily used in academic STEM (science, technology, engineering & mathematics) fields. It is becoming a must-have skill for university students in science and mathematics.

LaTeX makes it easy to create beautiful and perfectly formatted scientific and mathematical documents, with complex formulas, equations, and graphs. It is the opposite of a word processor -- LaTeX was designed so that you do not have to fuss over formatting at all. Your documents will look perfect every time with no effort from you. Use it to write scientific articles, books, slide presentations, lab reports, and more (and seriously impress your teachers!). If you just want formatting & design to be magically taken care of, you will love LaTeX.
Here is an example document made with LaTex!
What are Teens Learning Code meet-ups?
Teens who have their personal projects to work on can stick around afterward to complete them. We'll have the space for co-working until 3 PM. Hope to see you there!
Want to continue working on a project you built at a workshop? Have a project of your own you need some help and inspiration to complete?
Join us for our monthly Meet-up!
Our Meet-Ups are an informal event to get together and code in a fun, social and collaborative environment. If you love our workshops you'll enjoy connecting with others from the Teens Learning Code community of learners and mentors. Similarly to our workshops, we'll have some mentors available to help you with your projects but the real benefit of our meet-ups is to connect with other learners and work through solving problems together!
There are no requirements to attend other than the willingness to collaborate and learn something new. Bring a project or we'll have some available that you can work on! All levels of expertise are welcome just RSVP and bring your laptop and power cord.
Who is this for?
Our Teens Learning Code meet-ups offer female-identified, trans, and non-binary youth ages 13-17 the opportunity to work on projects, get help from mentors and participate in discussions on various digital topics!
Prerequisites:
None!
What's Included: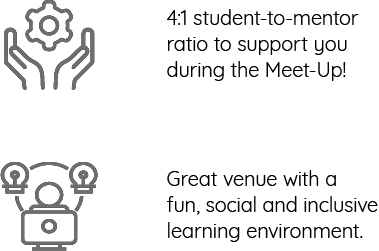 Requirements: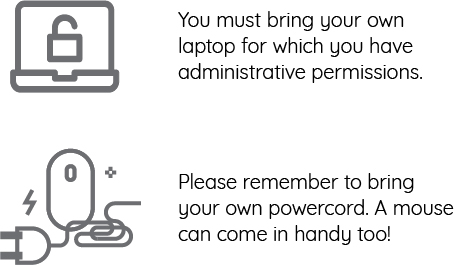 Don't have a laptop? No worries! We'll have some to lend out on the day of!
Hey you!
Have you joined the Canada Learning Code mailing list? If not,
join here
.
Questions? Email us at
info@canadalearningcode.ca
You can also find us here:









Hope to see you soon!
If for some reason you can't make it, check out our REFUND POLICY.