Teens Learning Code: Pixlr for Beginners: Creating Your Personal Brand Pack...
Description
Why Learn Pixlr?

No matter what stage you're at when it comes to developing your technical skills, you've probably realized that Microsoft Paint just isn't going to cut it forever. Pixlr can help with projects like cropping or resizing photos, creating logos for your blog, designing business cards, or more extensive design projects.
During this project-based workshop, you'll learn to use Pixlr - plus as much design theory as we can reasonably fit in! We'll use creative commons images (or, optionally, you can bring your own!), and choose colours and fonts that represent your personal brand, with help from designers who really understand what makes for great design decisions, and can help explain the "why" behind them.
By the end of this workshop, you will have created your very own personal brand package & mood board. Your end product will include: your own personal logo, business card design, typography style, and colour palette.
Who is this for?
Our Teens Learning Code workshops and events offer female-identified, trans, and non-binary youth ages 13-17 opportunities to take action on ideas that will shape our future while leveraging the power of technology. Our learning experiences are much more than learning how to code. Our experiences empower teens to learn problem solving skills, how to turn ideas into reality, exposure to what a future in technology could look like, and much more.
Prerequisites:
None! This workshop is designed for beginners.
What's Included: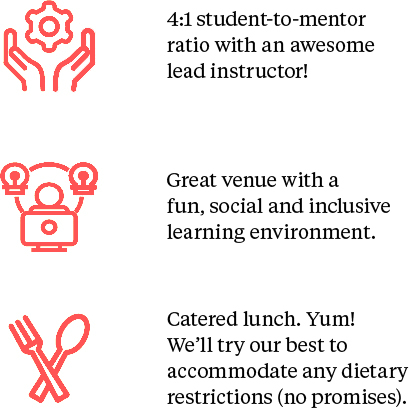 Requirements: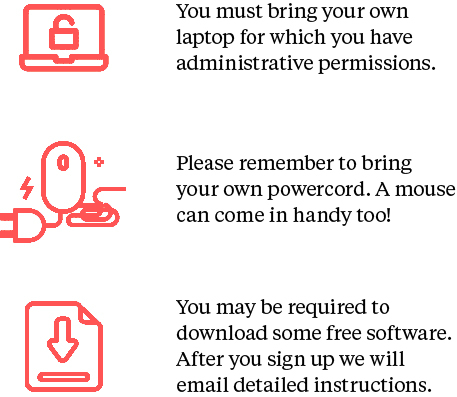 Note: If you do not have a laptop to use during the duration of the workshop, we have a limited quantity that we can loan out. The option to borrow a laptop will be included in your order form when registering.
Hey you!
Have you joined the Canada Learning Code mailing list? If not,
join here
.
Questions? Email us at
info@canadalearningcode.ca
You can also find us here:









Hope to see you soon!
If for some reason you can't make it, check out our REFUND POLICY.