About this Event
Teeny Tiny Summits draw rural politicians, municipal staff, entrepreneurs, and volunteers for a discussion of how economic development can succeed in "Teeny Tiny Places". The Municipality of Black River-Matheson, Black River-Matheson Chamber of Commerce, and the Ministry of Northern Development and Mines is proud to be hosting the first Teeny Tiny Summit in the North.
Keynote Speaker Peter Kenyon, renowned Australian community development expert
Special Guest Duncan King, Vice President of Mining, Kirkland Lake Gold - Kirkland Lake Operations
Hear from a panel of local experts
Round table discussions
Network, create, share ideas
Explore key issues in Teeny Tiny Places
Economic development ideas that work for small spaces
Agenda (subject to change)
8:30am - 9:00am: Coffee and Muffin Breakfast
9:00am - 9:15am: Introductions - CAO Black River-Matheson, John Regan
BRM Mayor, Gilles Laderoute, and other Dignitaries
9:15am - 10:30am: Keynote Address by Peter Kenyon
10:30am - 10:45am: Break and Networking
10:45am - 11:45am: Ignite-style Presentations - Hear From Local Experts
Kara Trussler (Trussler's Pantry) - My Big Idea
Dan Grottoli (KRT Inc.)
Thomas Mercier (Société Économique de l'Ontario) - International and Community Matchmaker Program
Jason Desrochers (Desrochers Farms) - The Importance of Agriculture
Corine Loranger (Professions North) - Attracting and Retaining Talent to Northern and Rural areas: Strategies to Help Grow Your Local Workforce, Your Community, Your Economy
Peter Politis (For Evergreen Solutions Inc.) - Rethinking Conventional Thinking to Discover Unexpected Opportunity
11:45am - 12:00pm: Question and Answer Period
12:00pm - 1:00pm: Lunch Break
1:00pm - 1:30pm: Guest Speaker Duncan King , Vice president of Mining Kirkland Lake Operations
1:30pm - 1:45pm: Paul Cassan and Peggy Lovelace (Wishart Law/E4M Solutions) - Councillors Being Visionary Community Leaders
1:45pm - 2:40pm: Ignite-style Presentations Part Two
Emily Potter (NOFIA) – Agriculture in Northern Ontario
Christine Heavens (Northern College) - The Link Between Education and Economic Success
Marc Bilodeau (Wahgoshig Resources) - Wahgoshig Resources Inc. and Black Diamond Partnership Alliances
Anthony Lawley (Ivey Immigration) - Hiring Foreign Workers for the Mining, Manufacturing, and/or Agricultural Industries
Scott Armstrong (Vista Radio/Moose.FM) - Big Growth for Small Businesses
2:50pm - 3:10pm: Break and Networking
3:10pm - 3:30pm: Sylvie Lemiux (OCWA) – Preparing Your Water and Waste System for Growth
3:30pm - 3:50pm: Rose-Lyne D'Aoust-Messier (KDCDC) - How to Recruit and Motivate Community Volunteers to Sit on Municipally Run Committees
3:50pm - 4:30pm: Closing Remarks by Peter Kenyon
4:30pm: Door Prize Draws
5:00pm: Optional - Wine and Cheese Reception - Cash Bar
Peter Kenyon - Keynote Speaker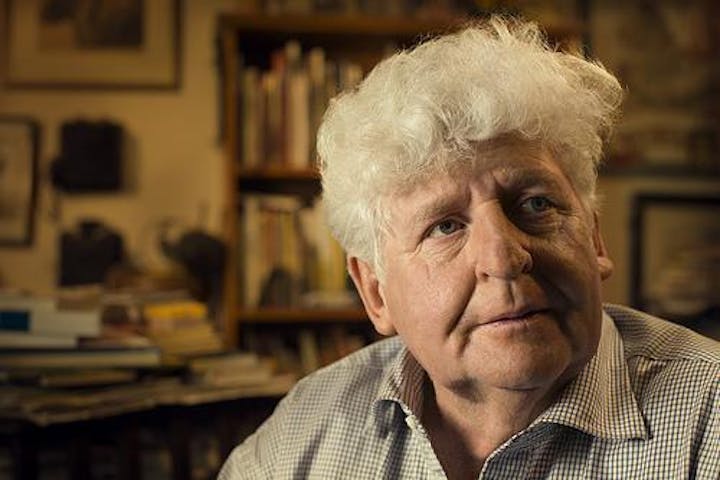 Peter Kenyon is a social capitalist and community enthusiast. Over the last four decades he has worked with more than 2000 communities throughout Australia and overseas seeking to facilitate fresh and creative ways that stimulate community and local economic renewal. He is motivated by the desire to create healthy, caring, inclusive, connected, sustainable and enterprising communities and local economies.
Peter has had a background as a youth worker, teacher, youth education officer, tertiary lecturer and senior public servant. His employment experiences have included Director of Employment in Western Australia, Manager of the Community Employment Development Unit in New Zealand and Coordinator of the Natal Kwazulu Job Creation and Enterprise Strategy in South Africa.
Peter is convinced that one cannot develop communities from the top down or from the outside in. It requires communities to build from the inside out, and for their members to invest themselves, ideas, assets and resources in the process. Peter created the Bank of I.D.E.A.S. (Initiatives for the Development of Enterprising Action and Strategies) to promote such a paradigm shift and assist with the necessary facilitation, ideas and skills.
Peter's consulting work has resulted in assignments in 59 countries and all states of Australia. From 2004, Peter has spent part of each year working in a range of Middle East and/or North African countries assisting with the development of national youth policies and strategies.
Peter has authored 16 publications within the fields of community and economic development, youth policy development and youth enterprise, including the following diverse set of titles –
Creating Better Educational and Employment Opportunities for Rural Young People
Youth Enterprise Matters: Involving Young People in their Economic Futures
Survival and Revival in Rural Australia
Taking the Lead: a Community Resource Kit for Local Economic Development
The Small Town Renewal Kit
Youth Policy Formulation Manual
Good Enough Never Is – The Stories of 20 Exceptional and Inspirational Businesses in Rural Australia
Building the Future Through Enterprise – Stories of Successful Indigenous Enterprises and Entrepreneurs.
Since 2010, Peter's professional involvement illustrates his diverse interests in community, youth and economic development including –
Unit coordinator at Marcus Oldham Institute for undergraduate and post graduate course in Rural Entrepreneurship.
National Coordinator of the ABCDE Community Builders learning Sites Initiative across Australia.
Chairperson of the International Council on National Youth Policy.
Chairperson of the 'All We Need is Right Here' Initiative in Kalamunda, Western Australia.
Co Convener of the annual National 'Power to the People' Conference and National Small Town Renewal Conference.
Master Consultant/Trainer for the Business Expansion and Retention (BEAR) Program in Australia, New Zealand and South Africa.
Faculty Member of the Asset-Based Community Development Institute based at Northwestern University, Chicago.
Project Director for the C.R.E.A.T.E Initiative (Creating Rural Entrepreneurial Attitudes through Education) and State Coordinator for R U MAD? (Are You Making a Difference?) Program.
Keynote Presenter at 100+ conferences in Australia, USA, Canada, Africa, UK and New Zealand.
In 2001, Peter was awarded a Centenary Medal for services to rural Australia, and in 2017 was designated the West Australian Senior Person of the Year.