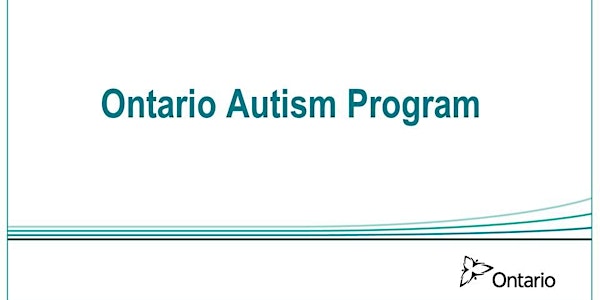 Tele Town Hall - Families Receiving 8K/10K Additional Direct Funding Paymen...
Description
The Minister of Children and Youth Services, Michael Coteau, will be hosting a provincial Autism Tele Town Hall for families of children and youth with autism, who are currently receiving $8,000 and $10,000 payments. This is a call-in session for families to ask questions about the Ontario Autism Program and new program changes, and will take place on Wednesday, January 17 from 7 p.m. – 8 p.m. EST.
Please register and use the call-in number provided in your email confirmation to participate on the call.
In December, the province announced the introduction of a direct funding option for evidence-based behavioural services, and enhancements beginning on January 15 this year.
Minister Coteau will be discussing and answering questions related to the Ontario Autism Program and the new changes.
Disclaimer: Please note the provincial Autism Tele Town Halls will be recorded for those that are unable to attend and wish to listen to the recording at their convenience. The recording will be available to the public on the ministry's website at ontario.ca/autism. Please check back shortly.
A transcript of these Tele Town Halls will also be made available on the website.
Thank you, and we look forward to your participation.