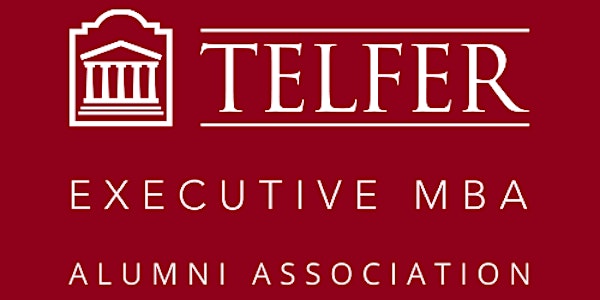 Telfer Executive MBA Alumni Association 2022 AGM (HYBRID Format)
Location
Telfer Executive MBA at the University of Ottawa (Option to attend ONLINE)
99 Bank Street
#Suite 200
Ottawa, ON K1P 6B9
Canada
Sales Have Ended
Registrations are closed
RSVP is now closed. Please email telferembaaboard@gmail.com for information.
Telfer EMBA Alumni Association 2022 AGM: To Infinity and Beyond!
About this event
The Telfer Executive MBA Alumni Association Board invites you to join us for the 2022 Annual General Meeting (AGM) that will be held both in-person and online. We are pleased to have one of our own alumna, Karen Nelson (EMBA 2012) as well as our new Telfer Executive MBA Director, Professor Charlotte Karam, PhD as guest speakers. A wine and cheese reception will follow.
Call for Nominations: The Telfer Executive MBA Alumni Association will be electing Directors within its Executive Committee. Please visit the website for details on the 2022 Nominations and Elections Process as well as biographies of the nominees for this year's open positions.
New Constitution: Supported by experts and by leveraging the work of previous Boards, we are pleased to propose a NEW Telfer EMBA Alumni Association Constitution. This new Constitution, modelled on governance best practices, aims to bring clarity to our vision and mission, while setting the foundation for future growth of the Telfer EMBA Alumni Association.
Alumni will be invited to vote on the approval of this new Constitution during the AGM. If you have any questions or comments prior to the AGM, please email us at: telferembaaboard@gmail.com.
Guest Speakers - Karen Nelson, MBA, MSW and Professor Charlotte Karam, PhD:
Karen Nelson, 2012 EMBA alumna has worked in Canada, the United States and Australia and was a guest lecturer at Stanford Graduate School of Business. Today she is a Telfer MHA Professor
Charlotte Karam, PhD is the new Director of the Telfer Executive MBA Program. She is a tenured professor at the Telfer School of Management and holds the Endowed Professorship in Gender and Inclusive Systems.
During the fireside chat hosted by Michelle Robitaille, President of the EMBAAA, Karen and Charlotte will discuss the value of Telfer's EMBA on the international stage, and how alumni can capitalize on their confidence and emotional intelligence to take on new challenges and leadership roles - outside the usual sandbox.
Agenda:
5:30-6:00 pm: Registration & light snack (IN-PERSON Only)
6:00-6:10 pm: Welcoming Remarks
6:10-6:40 pm: Board Presentations and Vote on NEW Constitution
6:40-7:10 pm: Nominations of new Board Positions
7:10-7:30 pm: Fireside chat with Karen Nelson and Charlotte Karam
7:30-7:35 pm: Closing remarks
7:35-8:30 pm: Networking and Wine & Cheese (IN-PERSON Only)
Zoom Link: To be shared shortly before the event for all those attending online.