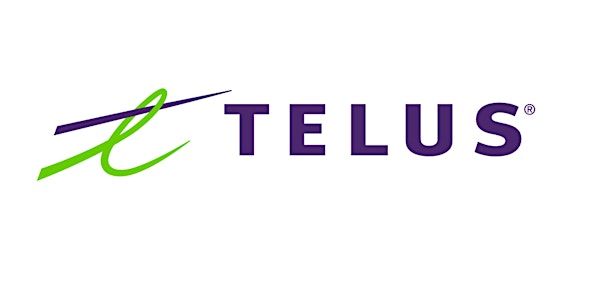 TELUS Marketing Development Program Info Session
Join us to learn more about the TELUS Marketing Development Program (MDP), an amazing opportunity and start to your career at TELUS.
About this event
Entering your final year of studies? Come join the TELUS team as we host an online Google Meet Info Session for students entering their final year of university on Friday September 9th from 3:00-4:00pm PDT / 4:00-5:00pm MDT / 6:00-7:00pm EDT to hear more about the 2022 Marketing Development Program (MDP). The information session will consist of a presentation about the MDP, information on how to apply and recruiting cycles, and a panel session.
What is the TELUS Marketing Development Program? The MDP is a unique two-year rotational program designed to give you opportunities to discover various career paths while being exposed to diverse perspectives across our business. You will gain amazing practical experience and have the opportunity to work across a selection of national brands and product portfolios.
Where can I work in the Marketing Development Program? The Marketing Development Program can be completed in Calgary, Toronto or Vancouver.
Recruiting activity:
Application opens: August 16, 2022
Virtual and on-campus activities: August 31 - September 16, 2022
Application closes: September 18, 2022
Screening and selection: September-October 2022
Start working at TELUS: September 2023