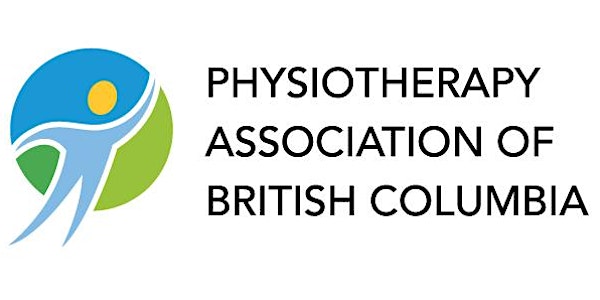 Temporomandibular Disorders and Orofacial Pain – Evaluation and Treatment
Location
Lifemark Physiotherapy Clinic - Chinatown
181 Keefer Place
Suite 230
Vancouver, BC V6B 6C1
Canada
Refund policy
Contact the organizer to request a refund.
Eventbrite's fee is nonrefundable.
This course will provide a basic understanding of the evaluation and treatment of common temporomandibular disorders and orofacial pain.
About this event
Temporomandibular Disorders (TMD) and Orofacial Pain – Evaluation and Treatment
Instructor: Maria Zerjav, BSc(H)Psych, BScPT, CCTT, CODN
This course will provide a basic understanding of evaluation and treatment of common temporomandibular disorders and orofacial pain.
Course participants will learn the anatomy and biomechanics of the TMJs, the neurological input and overlap in the craniofacial region, referred pain patterns, and diagnostic categories with associated clinical presentation.
Comprehensive TMJ assessment and treatment techniques with attention to cervical spine influences will be presented, followed by practical sessions.
Management for complex clinical presentations will be discussed, including psychosocial issues and chronic pain.
Oral appliance therapy, bruxism, sleep, aural symptoms, multidisciplinary management and surgical interventions will also be discussed.
** Please bring your own clipboard and water bottle.
All participants are responsible for ensuring that they have a current license to practice from CPTBC. If participants are from out of BC, they must acquire a Temporary License from CPTBC. If you are unsure if you require this license, please contact registration@cptbc.org.
The instructor:
Maria has been practicing physiotherapy since 1987, when she graduated from Dalhousie University. Over the past 22 years she has focused her area of clinical practice on the treatment of patients with TMJ disorders (TMD). In 2010 she was certified by the Physical Therapy Board of Craniofacial and Cervical Therapeutics (PTBCCT) as a Certified Cervical and Temporomandibular Therapist (CCTT). She has worked with Oral Medicine Specialists, ENTs, audiologists, speech language pathologists, dentists and physicians in the treatment of TMD. She has presented lectures to UBC physiotherapy students, physiotherapists, dentists, dental hygienists, ENTs and plastic surgeons regarding TMJ disorders. She is a member of the American Academy of Orofacial Pain and has attended their annual conferences since 2004. In 2016 Maria completed advanced training in Facial Neuromuscular Retraining (Facial Palsy/Bell's Palsy). Maria has worked in private practice since 1990 and is owner of Westside Physiotherapy and Hand Clinic.