Description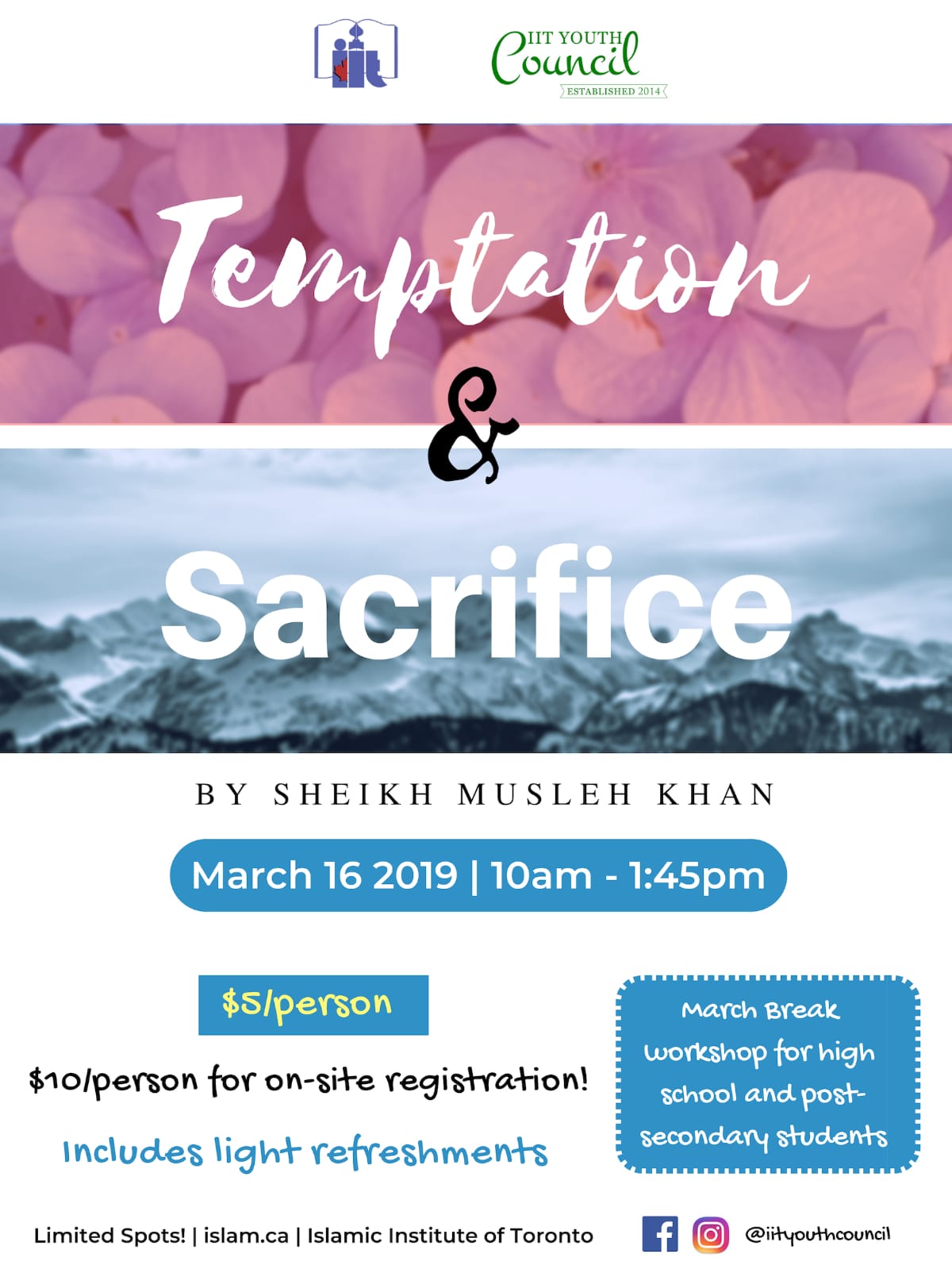 The IIT Youth Council invites all high school and post secondary students on Saturday March 16th at 10:00am for our March Break workshop, 'Temptation and Sacrifice'. Sh. Musleh Khan will be using the Sahabah (companions of the Prophet Muhammed) and other prominent historical figures to explore challenges that youth face today. Some topics include:
Making Time for Salaah in School

Fasting

Prom /Alcohol parties

Relationships

Social Media

Binge-Watching

Showing Off

Listening to your elders


We hope to see you there inshallah.
$5/person - limited spots!
($10/person for on-site registration)