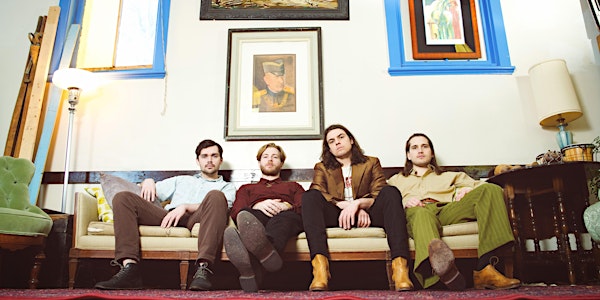 Location
Ironwood Stage & Grill
1229 9 Avenue Southeast
Calgary, AB T2G 0S9
Canada
Ten Minute Detour returns after 4 years to rock the Ironwood once again!
About this event
Brought together by the winds of change (and a few classified ads), Ten Minute Detour cut their teeth in a small, detached, heatless garage in Calgary, Alberta, where they set in place the foundation for Lay It Down, the band's debut full-length album. Highlights from Lay It down include Four Papers and Getaway, two catchy alternative rock tracks which have helped pave the road for the band, who have played hundreds of shows across Canada.
In the winter of 2017, Ten Minute Detour recorded their second album in Nashville, Tennessee, teaming up with producer and former Cage the Elephant guitarist, Lincoln Parish. Their sophomore album Common Pleasure, whose seven tracks were recorded over a harrowing seven days, is a testament to the band's maturation and growth in songwriting and storytelling, shedding the garage-rock skin and donning a more expansive, gripping, sophisticated sound.
2019 saw a lineup change and the relocation of TMD from their prairie home to Southern Ontario. A move focused on elevating the band through more extensive touring and exposure. Pause for one global pandemic... and Ten Minute Detour is ready to continue their journey where they left off. Their exciting new record, set for release Spring 2022, is an exploration into more powerful, thoughtful, and creative songwriting. Venturing further and further from their garage rock roots, the album breathes an Americana folk essence, while brandishing the energy of a band in full stride. TMD will once again take to the road in 2022 with a catalogue of new material and an album planned for a late summer release
SUPPORT
ALL AGES event. Valid government issued photo ID is required in order to enter. Artists and schedule subject to change without notice. Event subject to change in support of evolving public health protocols.