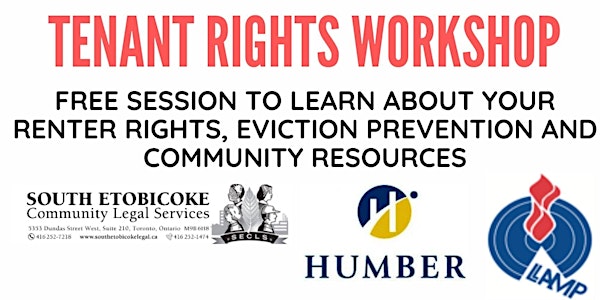 Join us in February as we learn about your rights as renters including eviction prevention and available resources!
About this event
The Lakeshore Affordable Housing Advocacy and Action Group (LAHAAG), a dedicated grass-roots community-led group in collaboration with LAMP CHC and South Etobicoke Legal Services is hosting two virtual workshops in February on tenant rights.
The workshop will focus on some key topics:
Tenant Obligations
Landlord Obligations
Eviction prevention - including demolition of a building (N13)
Rent Increases
Rental Application Process
Portable Housing Benefit
Community Resources
We will also have a Q and A.