8 piece band TENDAVILLAGE, JUSTINE TYRELL and JARED DANIEL come together to celebrate the release of new EP "A Tenda Universe"
About this event
8 piece band TENDAVILLAGE, JUSTINE TYRELL and JARED DANIEL come together for ONE SPECIAL NIGHT to celebrate the release of Tendavillage's 2nd EP, "A Tenda Universe"!
For lovers of RnB, Soul, Funk and Jazz-You won't want to miss this one!!
$10 presale tickets, $15 at the door
TENDAVILLAGE:
Their debut single EP, which Torontos iLiveRadio praised as "Criminally slept on" and a "Future classic" was featured on many online platforms and radio stations all over the world, featured a song that charted on the iTunes RnB chart in France and has since amassed an enthusiastic fanbase. Following the release of their debut single "Ralph Wiggum", Tendavillage has been receiving rave reviews, including one from Atwood Magazine which described it as "a song that exists on a plane of involuntary stank face".
Based out of Calgary AB, The central creative force behind the group is singer/songwriter Kate Melvina, who writes, produces and edits all the music herself. Many of her influences can be heard throughout, including acts like Stevie Wonder (Kate's hero since she was 15), Prince, D'Angelo and newer artists like Mononeon and Moonchild.
JUSTINE TYRELL:
Fronting her notable, soulful duo, Justine Tyrell blends smooth vocal stylings, with a fresh twist that is all her own. Having written for Television and Film, and coming off the heels of the successful release of her debut EP While You Were Sleeping, the Canadian-born songstress is just getting started. Justine packs soulful vocals, catchy hooks and melodic stylings - that keep listeners" hypnotized for more!" – Michelle YI, KOOL 101.5. Her sound combines elements of R&B, Jazz-Soul and Pop influences- drawing inspiration from Artists such as Amy Winehouse and Aaliyah - to Summer Walker.
Justine has earned nominations for Singer of the Year, Solo Artist of the Year, Media Personality of the Year (Obsidian Awards), and has went on to be named one of Branded Magazine's 'Game Changers, in her City of Calgary, Alberta'. Justine is also proud to be the Official Anthem Singer for the Calgary Stampeders, opening each home game at McMahon Stadium.
Her shows and Appearances include Calgary Stampede's Coca Cola Stage (alongside The Beatdrop Band), performing at the US Embassy, opening for Michael Bernard Fitzgerald, opening for Platinum recording artist Jocelyn Alice, Opening the Nor-Am Ceremonies, and many more. In the recent years, Justine has put focus into her live performances and putting her twist on popular songs- as well as creating and writing her own original material. Justine's most recent mini tour, included performances in New York City – a place in which she draws an array of musical inspiration.
JARED DANIEL:
Canadian RnB artist Jared Daniel makes music you can feel. The deep groove of his beats opens him up to share his story with soul and conviction.
Sensing within his generation an identity crisis riddled with insecurities, Jared Daniel's lyrics expose his constant journey towards freedom. Through this soulful music, he seeks to heal hearts and free people up.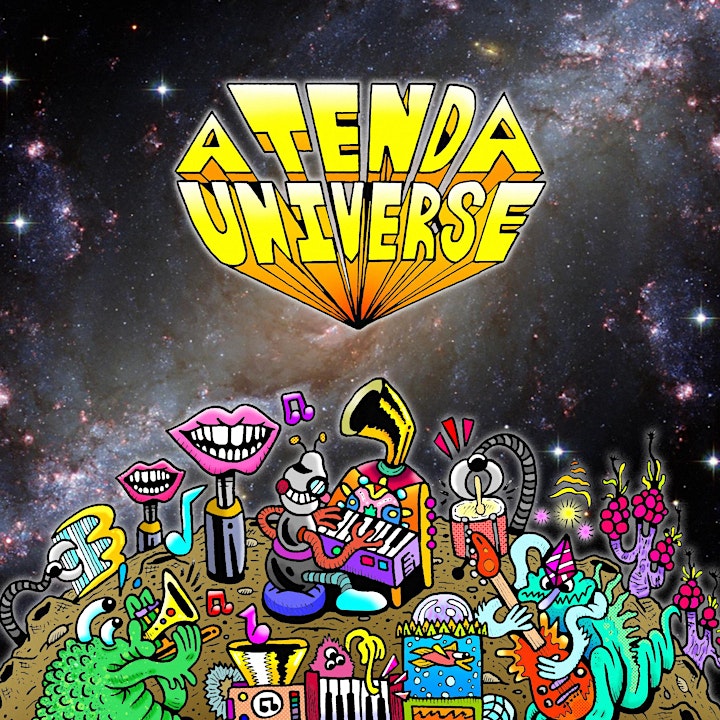 Organizer of TENDAVILLAGE EP RELEASE with special guest JUSTINE TYRELL and JARED DANIEL