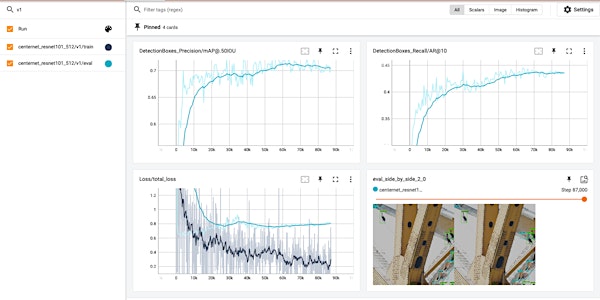 TensorBoard for objection detection models
How TensorBoard can be used on the Digital Research Alliance's HPC clusters to monitor training and compare models.
About this event
Presenter: Jillian Anderson (SFU)
TensorFlow remains one of the most popular machine learning frameworks for researchers from across disciplines. The TensorFlow ecosystem's size & flexibility makes it a powerful solution for tasks such as machine translation, image classification, and voice recognition.
However, the same things that make the TensorFlow ecosystem powerful can also make it intimidating for new users. In this webinar we will focus on one part of the TensorFlow ecosystem – TensorBoard.
TensorBoard is a toolkit that allows users to monitor training and evaluate trained models through a visual interface. In other words, with TensorBoard you can explore your models and their performance by looking at graphs and images rather than by combing through logs.
In this webinar, I will introduce how TensorBoard can be used on the Digital Research Alliance's HPC clusters to (1) monitor a model during training and (2) evaluate and compare models once training is complete.
This webinar will focus on the TensorBoard tools specifically relevant to object detection models and will show examples from a project in ecological monitoring that utilized the Cedar cluster for training. However, the general concept of using TensorBoard for model monitoring is applicable to projects from across disciplines and HPC clusters.