TEPP Talks: Dr. John Demartini on Business Mastery and Empowering Your Entr...
Description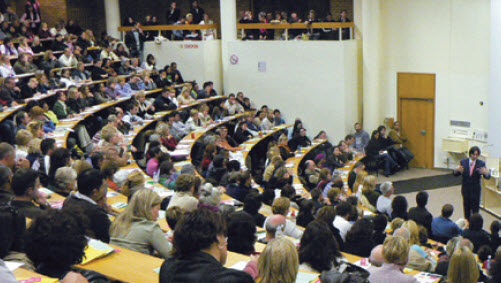 For experienced and aspiring entrepreneurs
There is an entrepreneurial spirit inside everyone. Sometimes this inspired driving force is released and gives rise to creative visionaries and leaders and sometimes it remains cooled and contained.
Dr. John Demartini will share how to break through your limiting fears and inertia and how you can become more clear, inspired and effective in initiating your most powerful and creative entrepreneurial actions. He will also share how by asking a new set of questions you can earn more financial rewards by doing what you love and loving what you do.
When you know what direction to take and you don't have fear holding you back, you will begin taking focused action steps towards your purpose, goals and objectives and you will begin to more fully live your entrepreneurial dreams. Inspired action and perseverance add up to make great achievements. You can be truly rewarded once you access the hidden spirit of your inner entrepreneur.
In this powerful program you will learn the tools to dissolve unconscious blocks to your business success, apply strategies to make and save money, dissolve distractions, prioritize actions, delegate responsibilities, and awaken business vision, inspiration and purpose to take your business to the next level.
Give yourself permission to express and be rewarded by your greatest innovation, genius and creativity.
Watch Dr. Demartini's video:
https://youtu.be/pYft2E7YS1k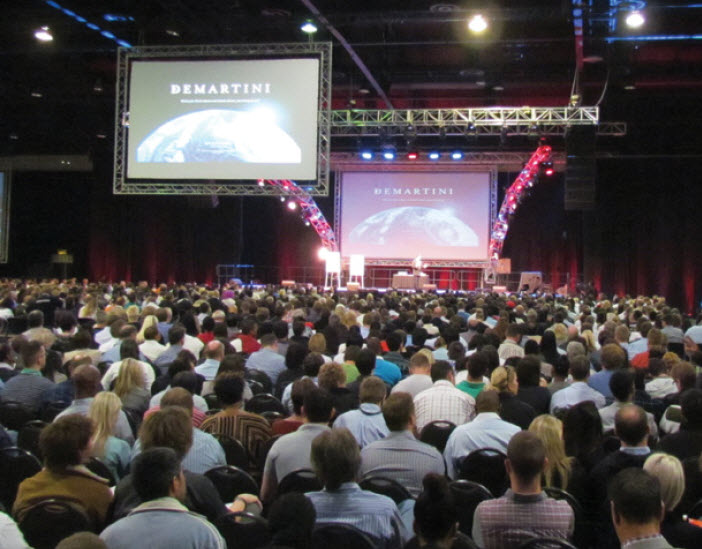 About Dr. John Demartini
Dr. John Demartini is a human behaviour specialist, educator, and profound authority on maximizing human awareness and potential. He is the author of 40 books published in 29 different languages. Dr. Demartini uncovers how business owners can gain more balance and clarity of purpose by aligning themselves with their highest values.
Dr. Demartini, as featured in internationally acclaimed film The Secret, explores the law of attraction, power of thought and application in achieving entrepreneurial success. He debunks myths on motivation and explains how negative self-talk is really the result of unrealistic expectations - a sign that we need to 'get real' with ourselves.
Dr. Demartini has addressed public and professional audiences up to 11,000 people at a time across the world and shared the stage with some of the world's most influential people such as Sir Richard Branson, Stephen Covey, Wayne Dyer, Deepak Chopra and many more.
Having worked extensively with successful entrepreneurs and business leaders in multinational corporations on professional development, leadership and profit, Dr. Demartini reveals key teachings for entrepreneurial success and self-mastery. His work with SMEs, large corporate, government departments and NGOs has ranged over 60 countries such as Australia, India, Japan, Singapore, the UK, and the US.
He has studied over 29,000 books across all the defined academic disciplines and has synthesised the wisdom of the ages. His keynotes, seminars and workshops will leave both aspiring and experienced entrepreneurs with insights into their behaviour and keys to their empowerment.

What Others Are Saying
"Your work has the potential to create a major paradigm shift in the minds and hearts of the men and women who grasp its relevance and meaning to their lives."
- Brian Tracy, Business Consultant and Author
"Dr. John Demartini is one of the greatest minds and illuminating teachers on the planet. The clarity of
his teachings will inspire billions."
- Rhonda Byrne, Executive Producer of 'The Secret'
"Dr. Demartini synthesizes science, philosophy and mysticism with magnificent simplicity and great practical
sense."
- Louis Hay, Founder, Hay House Publishing

Join us on October 6!