Event Information
Location
Calgary
Calgary, AB
Canada
Description
Like Stonewall, which started the Pride movement 50 years ago, TESA also started as a protest. In 2009, after the Alberta Government delisted gender affirming surgeries, TESA was formed by members and allies of Alberta's Transgender Community. Since TESA's formation as a registered society in Alberta, in 2009, many changes have occurred that has effected Alberta's Transgender Community. TESA, which is compised totally of volunteers, continues to do great work within Alberta's LGBTQI2S+ communties - but we cannot do it alone!
This year has been a very difficult time for members and allies of Alberta's Transgender Community. It has incuded the election of a new Provincial Governemnt with subsequent changes to legislation and the cancellation of the Edmonton Pride Parade. We need to continue to stay positive and continue to be the voice and witness for matters concernig Trans Albertans and who work to bring positive, proactive change within Alberta. One of the ways we can continue to do this is to be visible within Alberta's LBGTQI2S+ community. TESA is pleased to annunce that we are returning to the 2019 Calgary Pride Parade; and we hope you will join us, as 2019 marks TESA's 10th Anniversary!

Once again, we will have a motorized entry - so you can join us by walking or being in the truck we will be using for our entry. The truck also has a lift to assist with access for anyone who has mobility issues. Space is limited on the truck. If you would like to confirm a spot on the truck, please register and then send an email to info@tesaonline.org stating that you would like a spot. Spots on the truck will be allocted on a first come, first requested basis.
TESA is once again issuing FREE tickets here so that we can track who will be joining us in the parade.
We had been informed that we are starting in position A8 this year - (8th from the front), so we are looking forward to having our members and allies, along wth their friends and family join our entry - the more the merrier! Come and join us!
Holly, Stephanie, April, Melissa, Eva and Laurie
TESA Board 2019-2020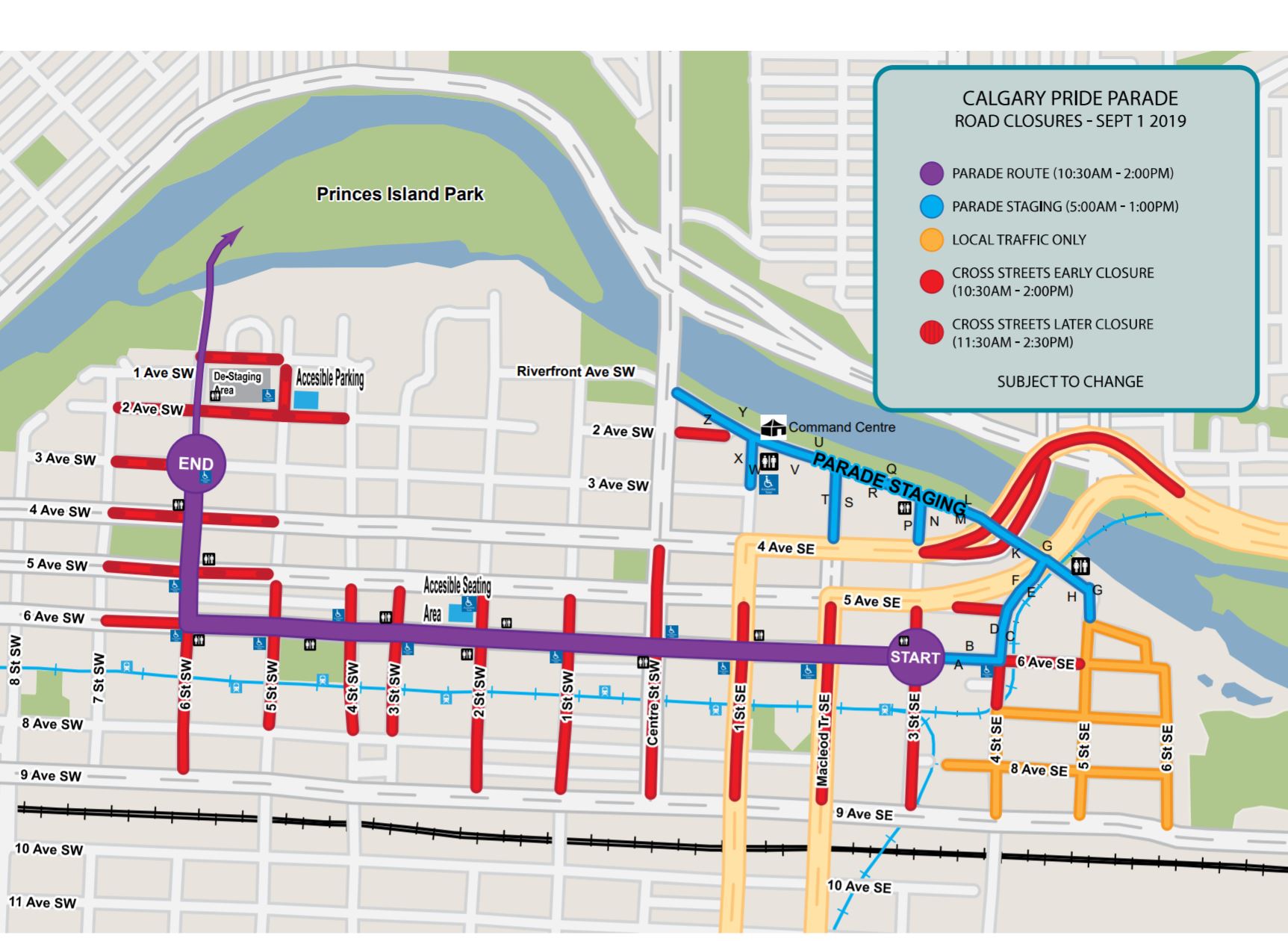 Date and Time
Location
Calgary
Calgary, AB
Canada