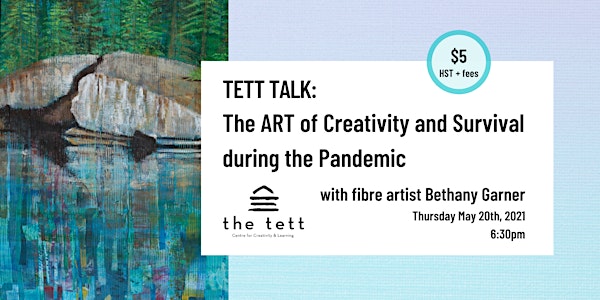 TETT TALK: The ART of Creativity and Survival during the Pandemic
The Tett presents resident artist Bethany Garner's presentation on the ART of Creativity and Survival during the Pandemic
About this event
Join fibre artist Bethany Garner for an exciting virtual presentation on her studio artwork. Bethany will share what she has been working on over the past year, along with her creative process, sources of inspiration, and current projects.
The 60 minute presentation will be followed by a Q & A period, where you can ask Bethany questions about her work, and take part in the conversation.
Artist Bio - Bethany Garner
A Resident Studio Artist at the Tett Centre for Creativity and Learning, Bethany Garner is a seasoned contemporary artist, traditional quilter, Restoration Specialist, and Quilt Conservator. She served twenty-three years as Professor in the Textile Arts Program at St. Lawrence College, sharing classroom learning experience with students in Kingston and widely across Ontario. Bethany also developed and presented original program development plans and course outlines for the Fibre Arts, Textile Design Diploma/Certificate Programs at the Brockville and Kingston Campuses.
Bethany served as a member and Board Secretary for the Tett Centre for Creativity and Learning from 2015 to 2018. She is a Past Co-President of the Kingston Handloom Weavers and Spinners and is a member of the Kingston Fibre and Fabric Cooperative, the Ottawa Valley Weavers and Spinners Guild and the Ontario Handweavers and Spinners. She is a past president of the Canadian Quilters Association/ACC and was honoured as the CQA/ACC Teacher of the Year in 2011.
Bethany is actively involved as a long time member of Studio Art Quilt Associates, an International Art Quilts organization with 3400 members worldwide and has served as their Central Canada Regional Representative. Bethany was selected as Curator for SAQA's first major International Exhibition coming to Canada, and she remains active as a contributing artist with the Surface Design Association. Bethany enjoys her active membership with the Kingston Fibre Artists, Quinte Fibre Artists and CONNECTIONS Fibre Artists groups in Ontario. She exhibits her work across Canada and the US, often in gallery settings and with group/Association exhibitions.
With thirty years+ sharing Instruction as a Fibre Arts and Quilting Instructor, Bethany has traveled widely across Canada, the US and the UK delivering courses in week-long, and one, two, and five-day formats.
How can you join the virtual presentation?
1. Register via Eventbrite. Registered participants will receive a Zoom ID and Password to join the class.
2. Set up a free Zoom account. https://zoom.us/
3. Log onto Zoom, enter the ID Code and Password, and join the class right on time.
4. When you arrive, your microphone will be muted. This is to avoid distraction from the sounds coming from everyone's homes. When you want to speak during the Q & A period at the end of the presentation, please unmute yourself and talk. Just remember to put yourself back on mute again when you are done speaking. We want to save the audio quality for the presenter.
5. Enjoy the presentation, gain inspiration, and ask questions.
The Tett Centre for Creativity & Learning
"Connecting people and communities through the arts."
For more workshops and events visit: www.tettcentre.org/events
www.tettcentre.org | @tettcentre | arts@tettcentre.org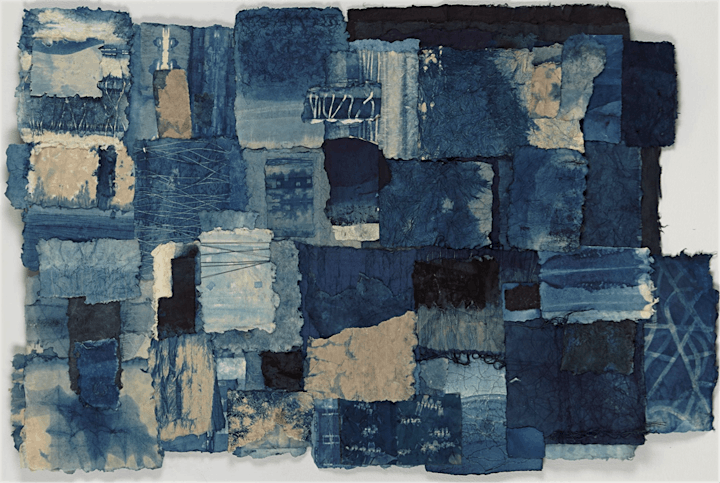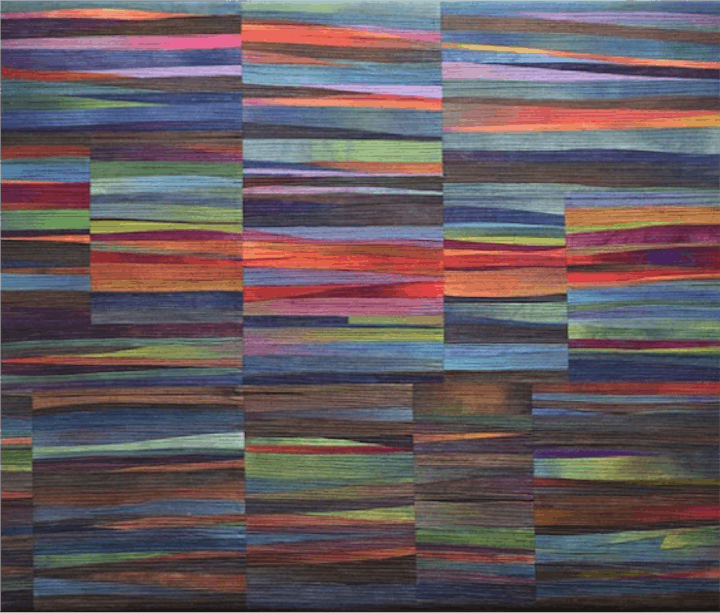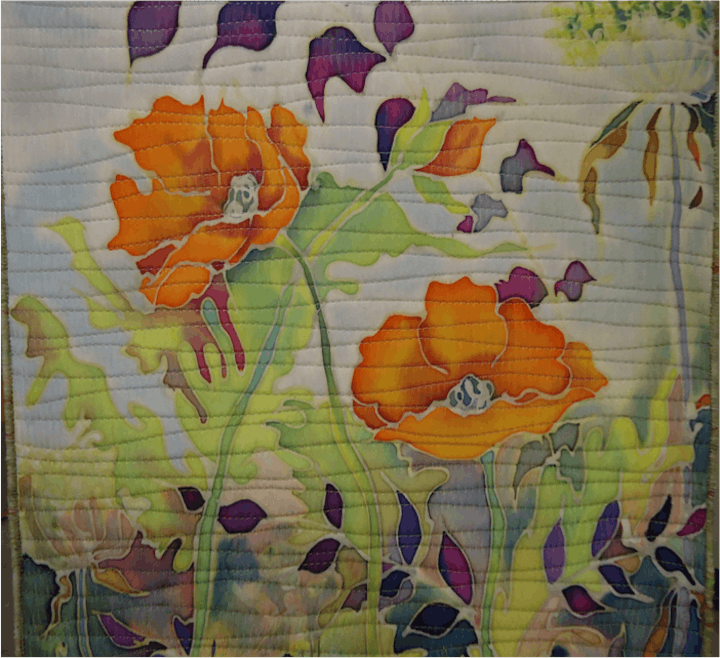 Date and time
Location
Refund policy
Organizer of TETT TALK: The ART of Creativity and Survival during the Pandemic


The Tett Centre for Creativity and Learning is a Not-for-Profit, charitable organization that operates an historic city-owned building on Kingston's waterfront. We provide professionally equipped and affordable space to artists and arts organizations for artistic creation.
We are home to eight tenant arts organizations, eight resident artist studios, and three multi-use rentable public spaces. We are a dynamic arts hub that coordinates and creates high-quality, accessible, arts-focused programming for all levels of artistic abilities and experience.
Our partners include artists, arts and community organizations, The Isabel Bader Centre for the Performing Arts, and the City of Kingston's Department of Cultural Services.
As a unique cultural landmark for Kingston residents and area visitors, we enhance learning and public participation in the arts.