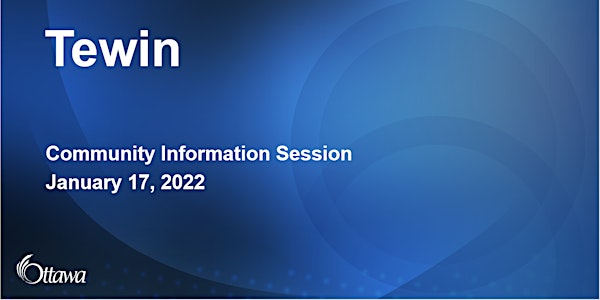 Tewin Community Information Session
Community Information Session / Séance d'information communautaire
About this event
At the request of Councillor Kitts and Councillor Darouze, Taggart and the Algonquins of Ontario are holding an information session for residents to present their vision for Tewin to the community. Residents are encouraged to submit questions upon registration, as questions submitted in advance will be prioritized for response during the meeting.
If you wish to submit questions in advance, please use the link below:
https://s-ca.chkmkt.com/?e=254414&h=BF29AB0DC6E5963&l=en
À la demande du conseiller Kitts et du conseiller Darouze, Taggart et les Algonquins de l'Ontario organisent une séance d'information pour les résidents afin de présenter leur vision de Tewin à la communauté. Les résidents sont encouragés à soumettre des questions lors de l'inscription, car les questions soumises à l'avance seront prioritaires pour une réponse au cours de la réunion.
Si vous souhaitez soumettre des questions à l'avance, veuillez utiliser le lien ci-dessous: