About this Event
The Ay Lelum family will introduce and educate you to rudimentary elements of Traditional Coast Salish art practice. Each participant will paint their own linen table runner / wall hanging which can be taken with you to enjoy in your own home.
Participants working alongside Ay Lelum will experience the inner workings and collaborative spirit of their family artistic collective and practice. As a second-generation Coast Salish Design House, sisters Aunalee and Sophia are inspired, taught, and mentored by their parents William Good and Sandra Moorhouse-Good. Master Carver and feature artist, William Good and painter, Sandra Moorhouse-Good will guide you in your painting of a Coast Salish Salmon Run created by William Good.
Sandra Moorhouse-Good has been painting for close to 70 years and painting textiles and clothing since the 1980s inspiring the development of the families former Ay Ay Mut clothing line. This workshop explores various techniques celebrating William Good and Sandra Moorhouse-Good's design roots in textile arts in addition to Aunalee and Sophia's approach to contemporary design.
15+ years. No previous textile design work is necessary.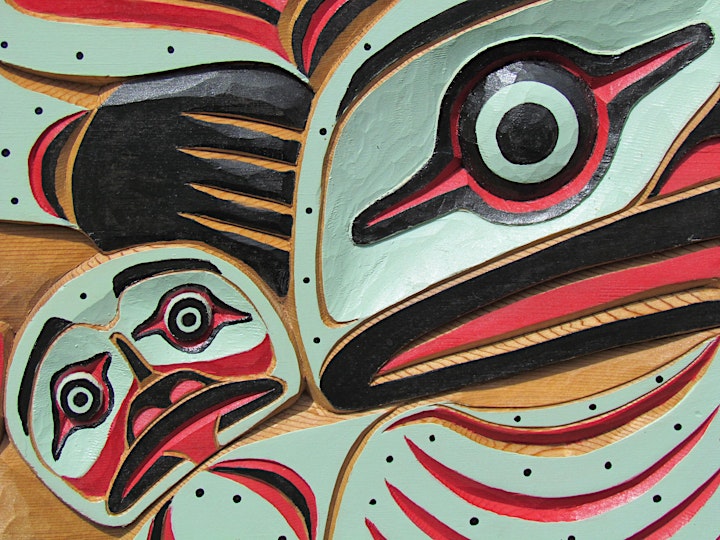 Date: Saturday, December 18, 2020Time: 1:00pm – 5:00pmAdmission: $100, General Admission; $95, MOV Members.
Limited Spaces. Please reserve your participation early.
*MOV members, please be prepared to show your valid identification along with your ticket upon arrival.
Workshop ticket includes FREE admission to our feature exhibitions Haida Now: A Visual Feast of Innovation and Tradition and c̓əsnaʔəm, the city before the city (reg. $19). Consider arriving early with your event ticket to view exhibits.
Artisan Bio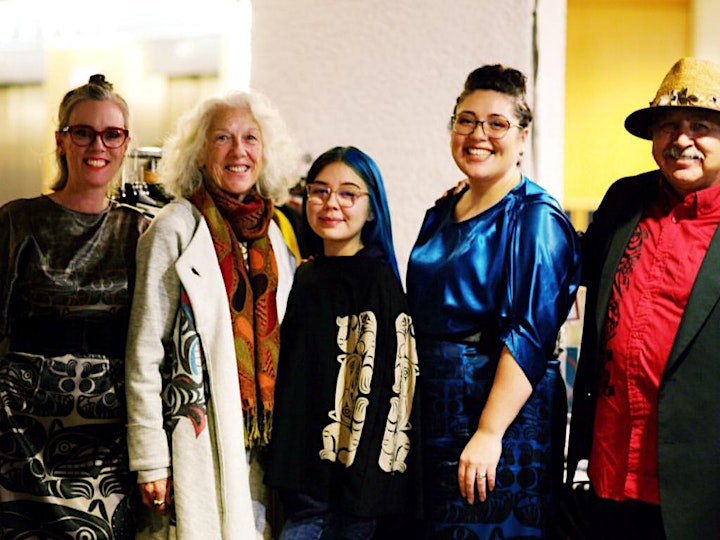 Ay Lelum is a second-generation Coast Salish Design House from Nanaimo, B.C. This sibling design team produce clothing featuring Traditional Coast Salish art by their Brother Joel Good and Father William Good. With the development of their exclusive fabric patterns with family artwork, Ay Lelum creates unique Coast Salish Couture pieces in their studio home in Nanaimo, B.C. and manufactures Limited Edition ready-wear in Vancouver. They incorporate the use of eco-friendly fabrics whenever possible as a canvas for their artistic design. Ay Lelum was awarded the distinction of a 2018 Indigenous Business of the Year Award in their category, through the BC Achievement Foundation. Ay Lelum designs were recently featured in the highly popular 2019 Vancouver Indigenous Fashion Week showcase.