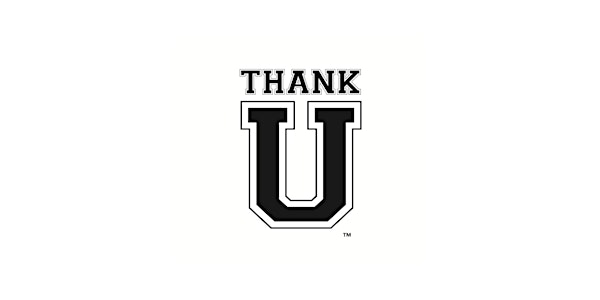 Thank U Live (Year 7 of 55)
The Annual Experience For Entrepreneurs To Look Back On Their Year, Celebrate Their Progress And Appreciate Their People
Refund Policy
Contact the organizer to request a refund.
Eventbrite's fee is nonrefundable.
About this event
Blake Fly Presents…
THANK U LIVE - Year 7 of 55
The Annual Experience For Entrepreneurs To Look Back On Their Year, Celebrate Their Progress And Appreciate Their People
As each year draws to a close, goal-oriented humans like you are designed to dream big, level up and look ahead.
"Thank U Live" inspires you to look back.
HERE IS HOW THE EVENT WORKS:
You get the time to experience 3 of the most powerful practices you can do for your business and life, alongside other epic humans from around the world (while being immersed in beautiful LIVE music along the way).
PART 1: LOOK BACK ON YOUR YEAR
You get to look back (the counterintuitive approach to create your future success). You will experience innovative ways to go back in time and walk yourself through your past year. You will be reminded of all the possibilities and people that played a significant role in your business and life over the past year. You will be sparking new business opportunities for the months ahead.
PART 2: CELEBRATE YOUR PROGRESS.
You get to celebrate (the step you might sometimes forget about). You will be given the space to acknowledge your successes and reframe your failures. The goals you achieved. The programs you launched. The people you hired. The hardships you handled. The storms you weathered. The money you earned. The lessons you learned. Celebrate
PART 2: APPRECIATE YOUR PEOPLE.
You get to deliver appreciation. You will be given the time to deliver real-time messages of gratitude. Cards. Calls. Audios. Videos. Whichever way you want to give thanks to the people in your world. This single practice will level up your relationships and create new business for the first few weeks of the new year.
THE LIVE MUSIC EXPERIENCE: This experience is wrapped in LIVE music, performed by the award-winning recording artist, Peter Katz. A highlight of the event every single year.
THIS IS WHAT YOU GET:
CLARITY: You will clearly identify the 10 most impactful career moments (small, medium and major) from the past year of your life. You will lay the foundations at this event to immediately create more of those high-impact moments and business opportunities for the year ahead.
COMMUNITY: You will be among fellow entrepreneurs, artists and creatives during this event. After an evening of humans looking back, celebrating and appreciating, it will be tough for you NOT to add some extra awesome people to your network. Friendships will be formed. Collaborations will be created.
CASH: The innovative appreciation methods you will learn from Blake Fly are proven methods he teaches his personal clients, as the way to create more connections, clients and cash for the year ahead.
LINK AND LOGISTICS FOR THIS VIRTUAL EVENT
DATE AND TIME: Sun. Dec. 4th 2022, 7-10pm EASTERN.
ZOOM LOGIN DETAILS FOR THIS VIRTUAL EVENT: That information will be sent to you the day before the event.
TICKET PRICE: $95 USD.
DRESS CODE: Zoom attire (wear whatever you want) ;)
WHO IS BLAKE FLY?
Blake is husband to Emily, Dad to Koah and 8-time TEDx Speaker. He believes that appreciation is rocket-fuel for building an exceptional business and life.
His unique approach has led him to work with a variety of companies including LinkedIn, London Life Insurance, Bell Media, LuluLemon, and Microsoft. He has been hired to delivered over 1000 keynote presentations around the world.
He writes a daily email for entrepreneurs and is in the middle of filming a Facebook LIVE video for entrepreneurs for 1000 days in a row (this event will fall on daily video 704).
Known for his inventive approach to community and business building, Blake's projects have been featured on CTV and The National News.
Known for his electrifying presentation style, Blake combines shrewd insights and applicable "appreciation strategies" with compelling storytelling and music to help individuals and organizations feel engaged in their work, take action and grow their business.
Blake has a huge crush on his wife, Emily, and loses every staring contest with their 9-month old son, Koah.
CONTACT INFO FOR EVENT QUESTIONS (AND COMPLIMENTS ARE COOL TOO):
Email: bookings@blakefly.com
"Instead of ending each year by looking ahead and focusing on what we hope to GET, consider the power of looking back and appreciating what we've already got." - Blake Fly