That's the Idea! Kickstart Your Entrepreneurial Journey
Description
People sometimes think a business idea has to arrive like a lightning bolt of brilliance. In reality, generating entrepreneurial ideas is a skill that can be learned. Business or social enterprise ideas come from people who are passionate about a topic, who notice challenges and opportunities in everyday life, and who identify a need in the market or society. You have many great ideas just waiting to be born!
If you're curious to learn more about entrepreneurship and find an idea you might run with, this workshop is for you. If you've had an idea for a while this is a chance to develop it further.
Through the workshop you will:
Discover tools and processes to generate groundbreaking ideas

Understand what makes a solid business or social enterprise idea

Learn how EDGE can help you turn your idea into a business

Have fun and meet like-minded people
Guest Facilitator - Patrice Esson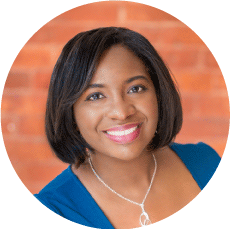 EDGE is pleased to collaborate with one of Sheridan's esteemed creativity faculty on That's the Idea! Patrice Esson is a Professor in Sheridan's Faculty of Humanities and Social Sciences. She brings a wealth of experience teaching Creative Leadership and Problem Solving, Leadership and Group Dynamics - key components of Sheridan's Board Undergraduate Certificate in Creativity and Creative Problem Solving. Patrice has worked as an applied psychologist and holds a Ph.D. in Industrial-Organizational Psychology. Her research interests include creativity, work-life balance, work motivation and technology in the workplace.
---
PLEASE NOTE:
This is a free event. Seats are limited. Register now to save your spot!
Snacks and drinks will be provided.
Paid parking is available on campus.
MEDIA CONSENT: Photographs and video recordings may be taken at this event. Your image may be used in printed and electronic publications for promotional and educational purposes, and may be made available to the media and other third parties, or published on the Internet. By registering for any of our events, you understand and acknowledge that your image may be taken and used at our discretion. If you have concerns about your image being used for these purposes, please speak to one of the organizers at the Registration Desk
---
PARKING & EVENT LOCATION DETAILS:
1. Park in North or South Parking Lot.
2. Enter B Building's south or main entrance.
3. The event will be located in Room B592 on the fifth floor.