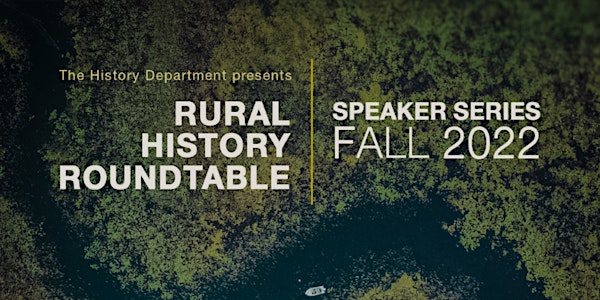 The 18-Hour Huckleberry Mousse: Creative Cooking In Rural North America
Please join the Rural History Roundtable Fall Speaker Series as Dr. Mary Murphy shares her exciting new research!
About this event
Community cookbooks can be sources for discovering what foods were available in rural areas, when commercial food brands made their way into recipes, what kinds of ethnic foods became wider community foods, how the creation of community cookbooks buttressed all kinds of voluntary associations. We have focused on the community-level knowledge that these texts can provide. Recently I have been examining community cookbooks for culinary creativity. Overwhelmingly the recipes in these cookbooks use easily obtained ingredients made with simple methods. But every now and then, a recipe stands out from its sisters and hints at a level of culinary experimentation and innovation. It has made me ponder the individuality of the women who contributed recipes, broadened my thinking of rural women's culinary culture and of the ways in which culinary creativity may have augmented women's status.